Winter Refresh: Mantel Décor
January 5, 2017
Once holiday decorations are taken down and packed away, the mantel can feel a bit…bare. A little lonely, even. So how to cheer it up? We asked our friends at Terrain for some tips on creating a welcoming, wintry, nature-inspired hearth for the weeks ahead.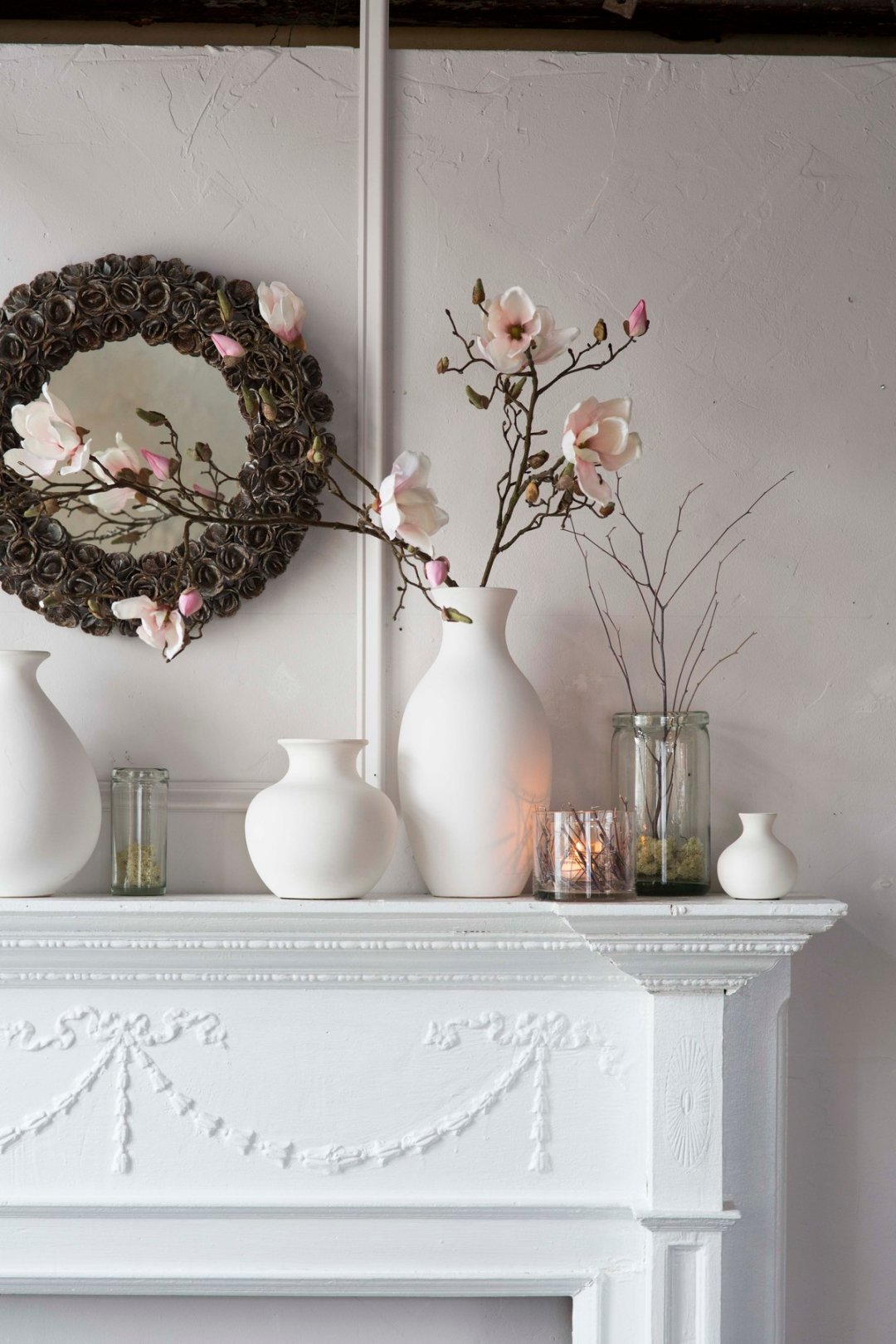 Swap out those evergreens for some beautiful blooming branches. With just a hint of spring, they freshen the whole room.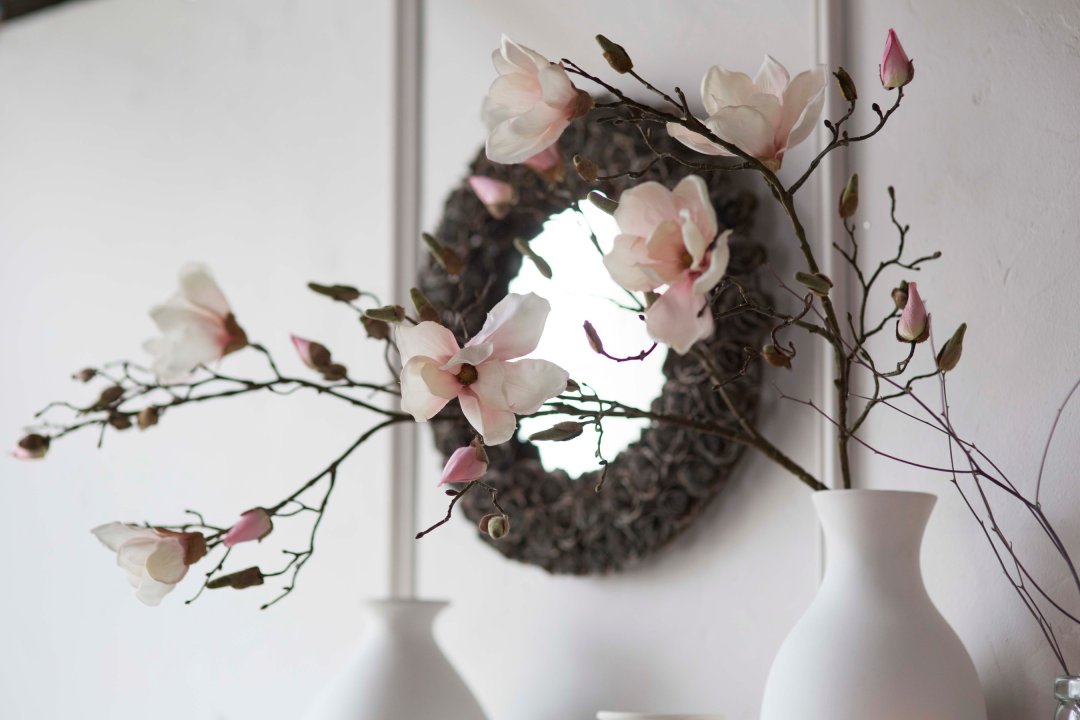 After the crazy-busy holiday season, it's nice to restore a sense of calm. Minimalist white vases create a clean slate for the new year.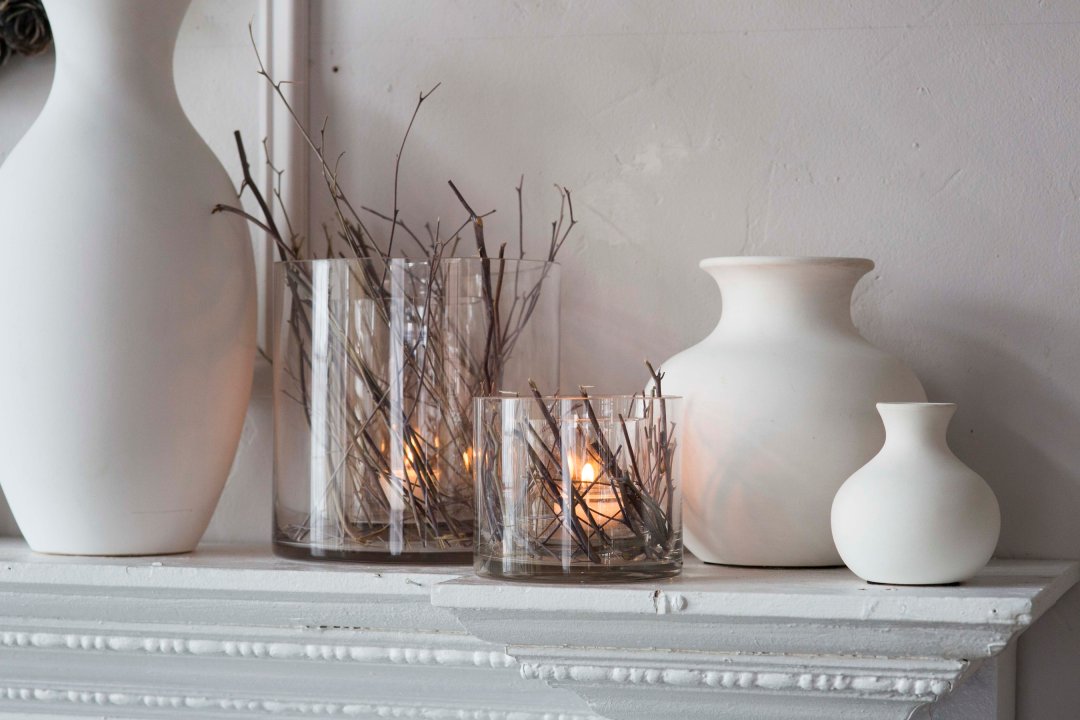 Step outside and go shopping in your backyard! Foraged twigs and moss add a great pop of texture.
Need a winter refresh? Meet our new home arrivals, right this way.