Made With Love: Galentine's Day Brunch
January 31, 2017
You're familiar with Valentine's Day, of course. But what about Galentine's Day? A spin-off of the February standby, it's a time to gather your girls and toast another year of friendship. Your besties deserve the best, so we asked Kelly Huibregtse—the crafty blogger behind A Side Of Sweet—to put together a festive, from-the-heart brunch.
"To keep things simple, I created a yogurt bar with fresh local fruit, granola and honey, and then let each guest build their own bowl. Try making your own yogurt for an easy homemade touch."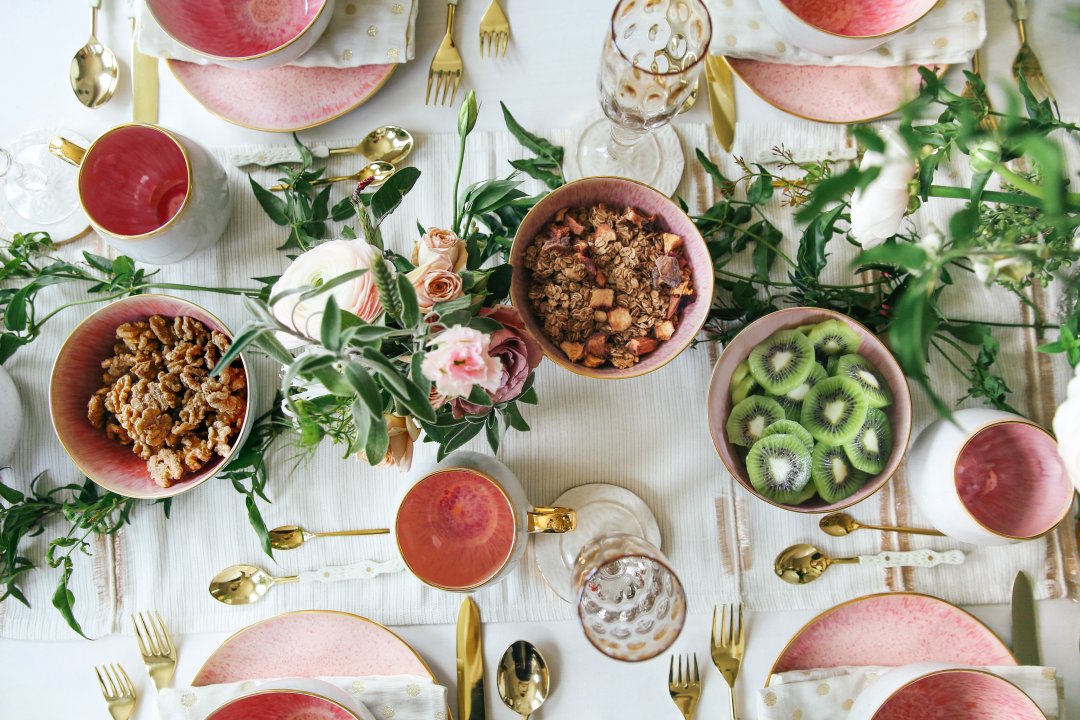 "Candied rose petals take just minutes to make and are perfect for decorating desserts. Just brush pesticide-free petals with egg whites and dip in sugar. Let them dry overnight, then place them on either homemade or store-bought cupcakes. Yes, they're edible—and they actually taste amazing!"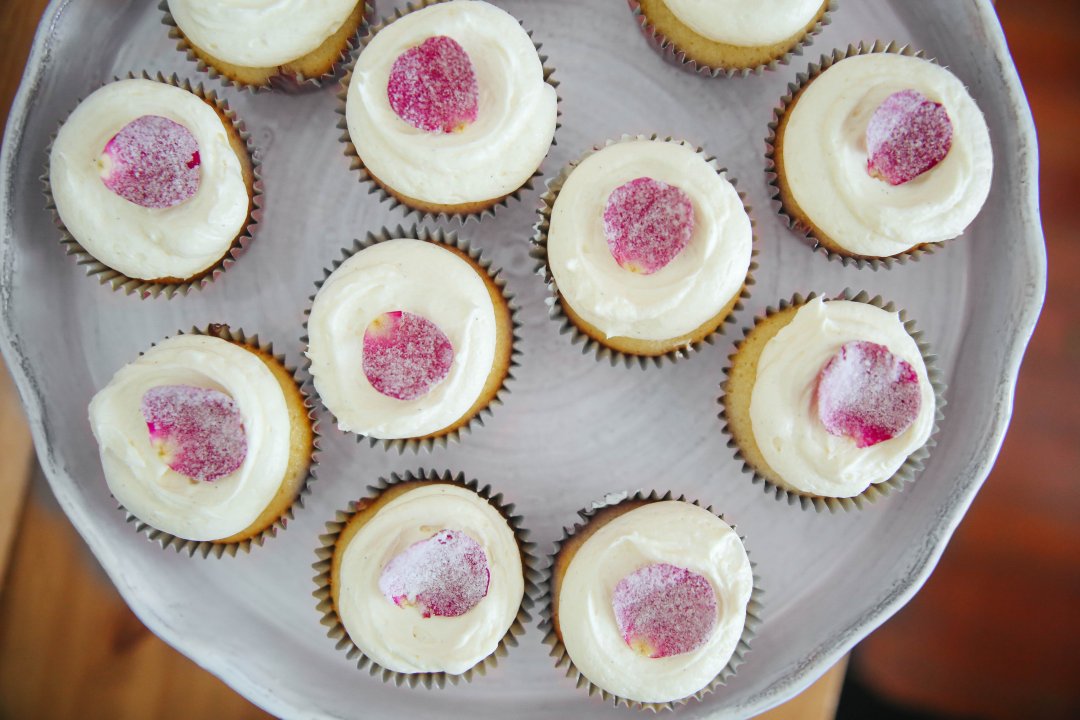 "What's a Galentine's Day celebration without a pretty cake? I used the leftover rose petals to decorate a homemade rosewater cake frosted with vanilla buttercream. Once sliced, blood orange buttercream gives the layers a pretty pink hue."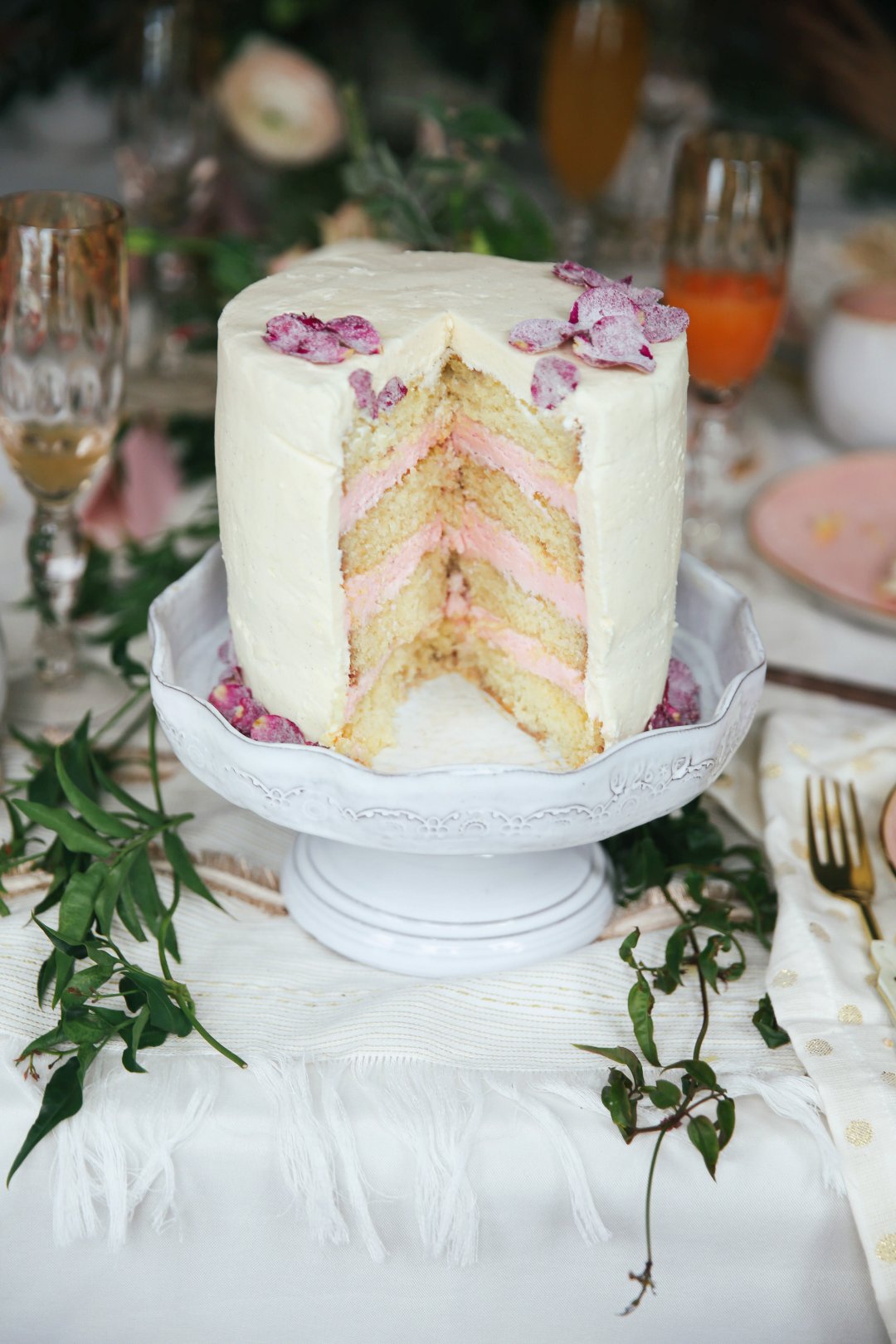 "Say cheers with an easy brunch cocktail by serving prosecco with a bit of fresh-squeezed grapefruit juice."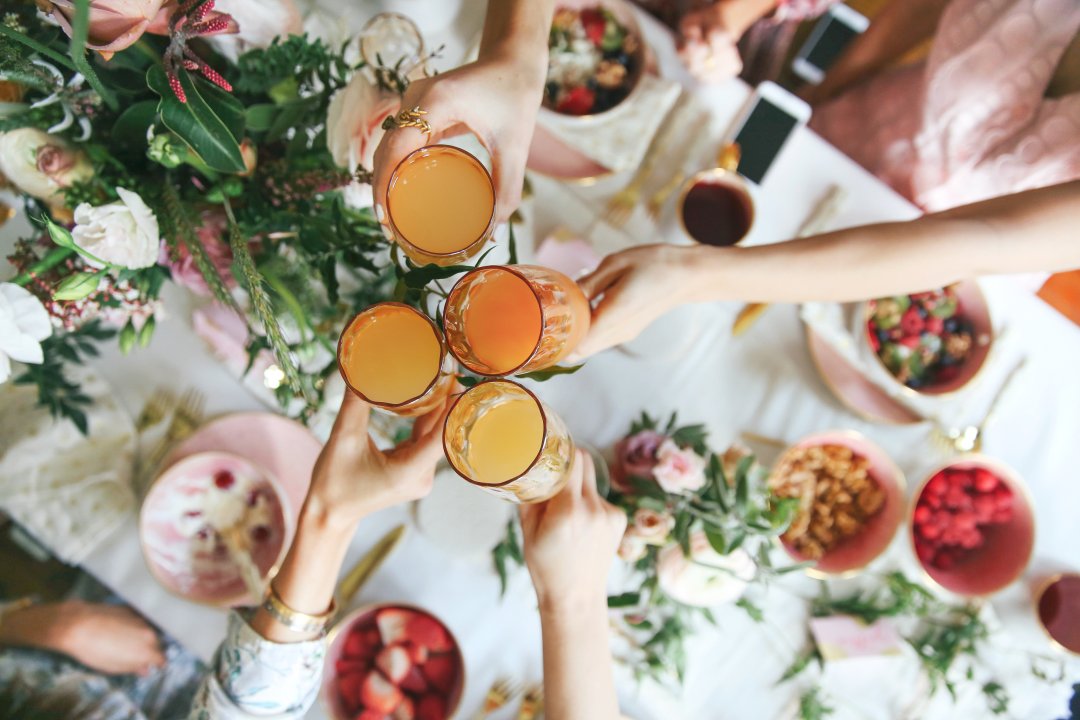 "For an easy Valentine-themed photo booth, I bent craft wire into heart shapes and strung them with colored yarn."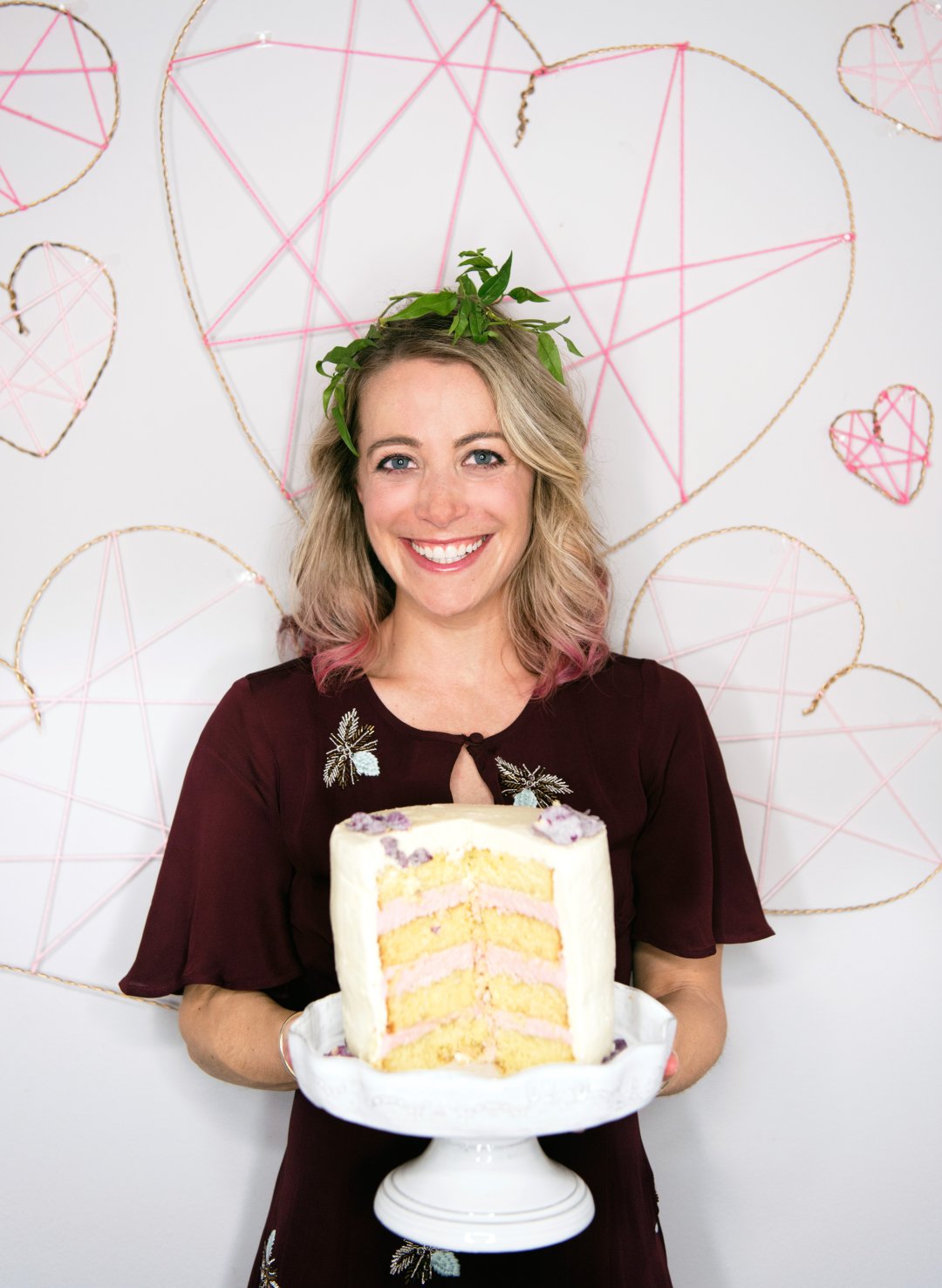 What to wear on the 14th? Find something to love in The Valentine's Shop.
Photography: Andrea Posadas Creative (@_AndreaPosadas_)

Florals: Ampersand Flower Shop (@Ampersand_SF)

Calligraphy: Lovely Letters (@_lovelyletters_)