Naturally Sweet: Sugar-Free Summer Recipes
June 9, 2017
Summer has a way of bringing out our sweet tooth. After all, what's the beach without an ice cream cone? Or the Fourth Of July without cherry pie? But the problem with added sugar is that, well, it adds up. The good news is that you can both feel great and enjoy plenty of sweets—you just have to rethink dessert.
"Once you begin reducing free sugars in your diet, you can begin to taste the nuanced sweetness of whole foods, like heirloom tomatoes or freshly picked corn," says cookbook author Summer Rayne Oakes. "Or, in the case of these recipes, grapefruits, oranges and watermelon!"
Ready to start enjoying the season's freshest flavors? Try whipping up one of these naturally sweet treats.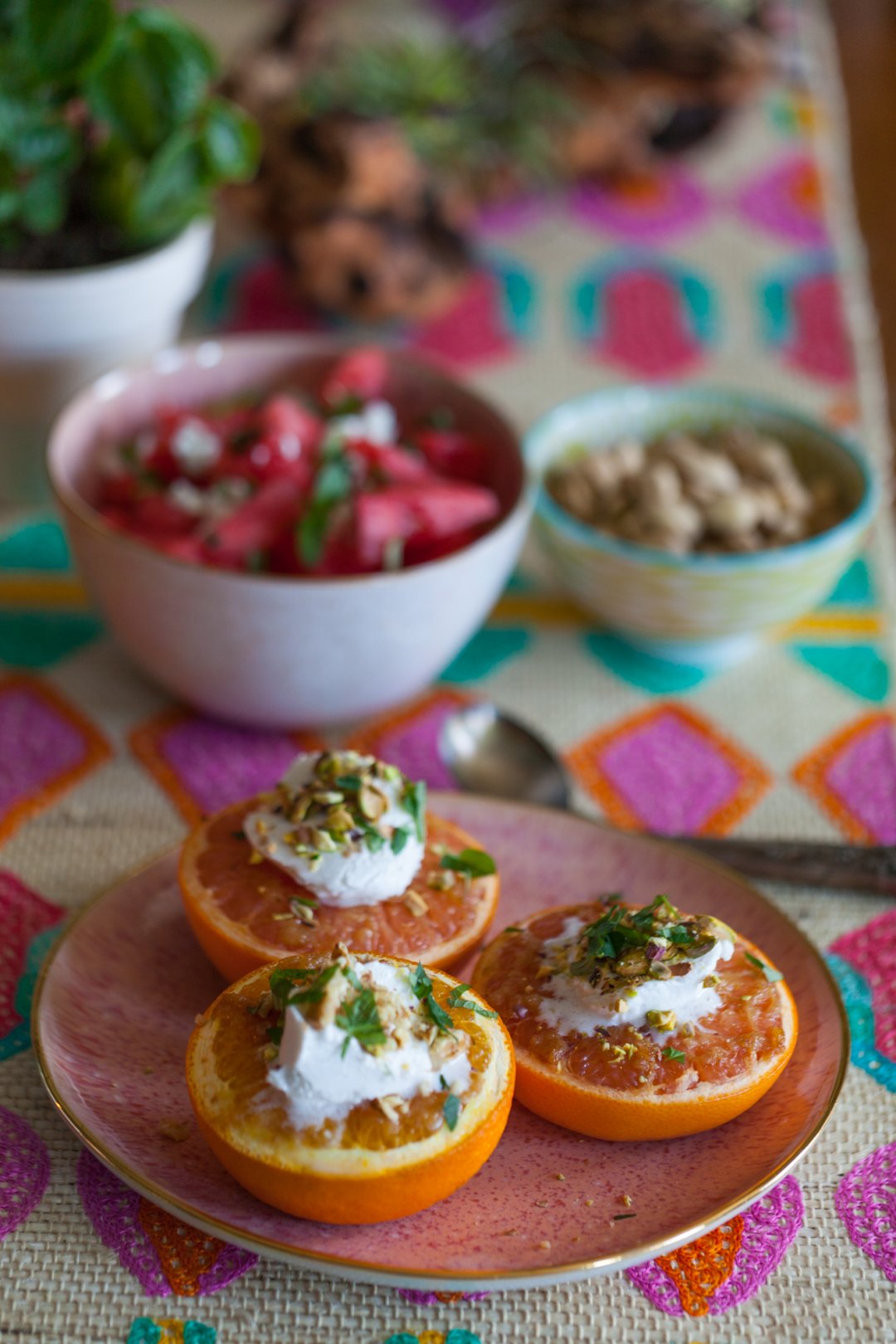 GINGER-CINNAMON CITRUS
"Sweet" may not be the first word that comes to mind when you think of grapefruit, but this elegant recipe brings out its softer side with warm spices and creamy yogurt.
What You'll Need
1 large grapefruit, halved
1 large orange, halved
1/2 teaspoon ground cinnamon
1 tablespoon pureed ginger
Pinch of Maldon sea salt
2 teaspoons crushed pistachios
1 teaspoon crushed walnuts
4 tablespoons coconut yogurt or plain Greek yogurt
4 mint leaves, chiffonade
How To Make It
Mix the cinnamon, pureed ginger and salt in a small bowl.
Preheat the oven to broil. Place the grapefruit and orange halves cut-side up on a baking sheet; brush the mixture over the top of each and broil until lightly golden brown, about 3-6 minutes.
Add a dollop of yogurt to the top of each, then sprinkle with the crushed pistachios and mint leaves.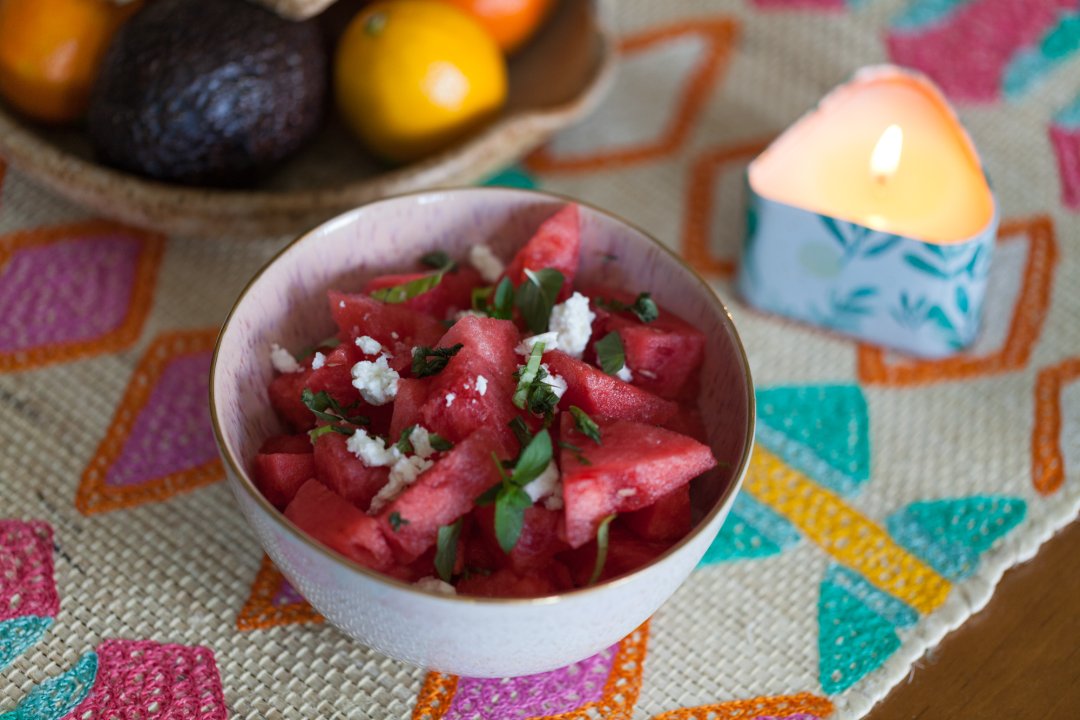 WATERMELON & FETA SALAD
One of the sweetest, most refreshing summer fruits, watermelon truly shines when combined with salty feta and tart lime.
What You'll Need
1 small watermelon, halved and cubed
1 tablespoon crumbled feta
Handful of basil and mint, chiffonade
Juice of 1/2 lime
How To Make It
Combine watermelon, feta and herbs in a bowl. Spritz with lime juice and serve.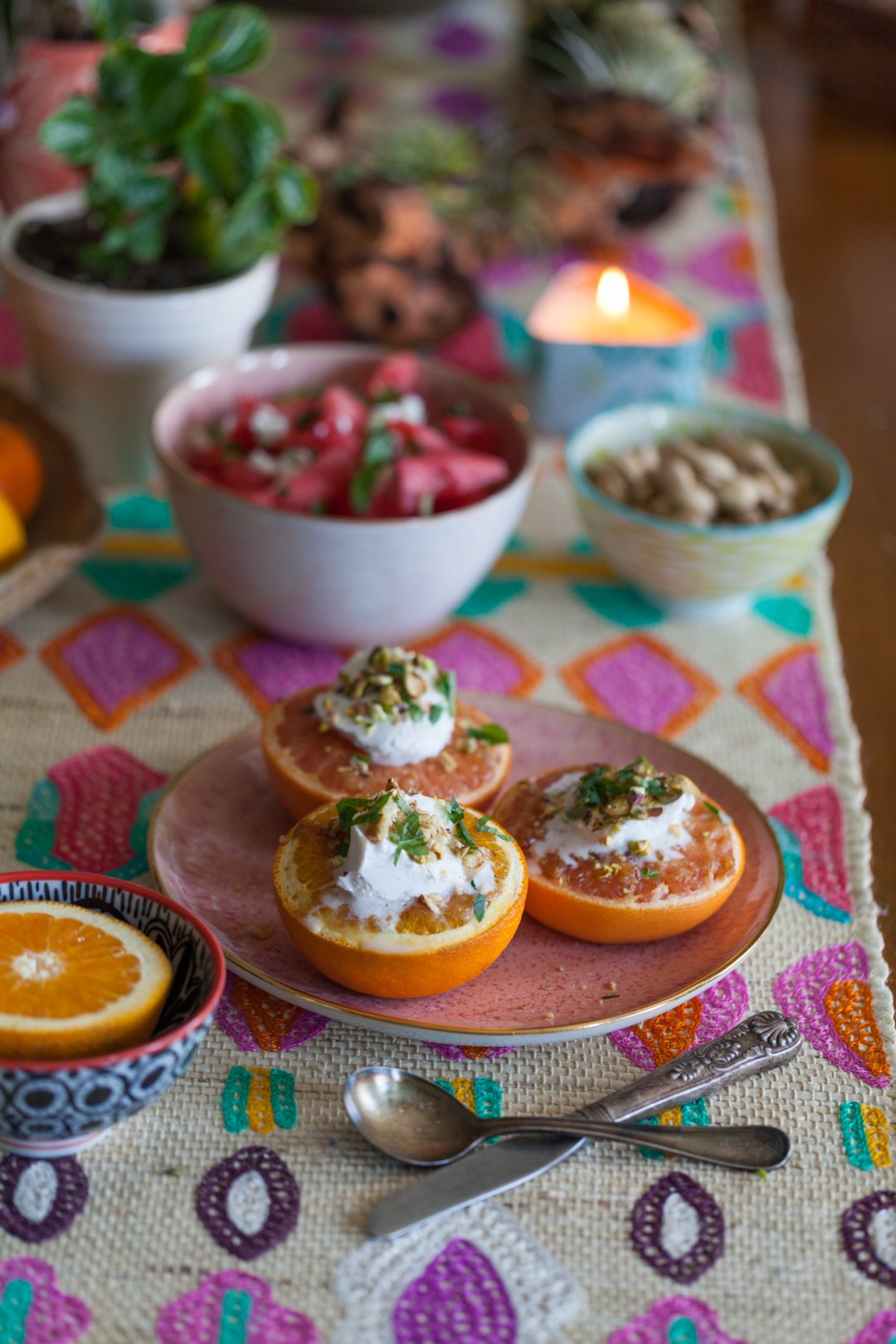 Summer is served: see what's new in Kitchen & Dining.