Personal Styling: Spring Capsule Wardrobe
March 23, 2017
No matter how large your closet, chances are you've stood in front of it and declared, "I have nothing to wear." That's the tricky thing about clothes—more isn't necessarily more. What if we told you that with only ten pieces, you could look great for two whole weeks?
Christina, our director of personal styling, did the seemingly impossible, curating a spring capsule wardrobe with looks for every occasion and versatility for miles. Striking the perfect balance of polished and casual, she built 14 outfits with five tops, three bottoms, one jacket and one does-it-all dress. Read on for her secrets—and then decide what you want to do with all that extra closet space.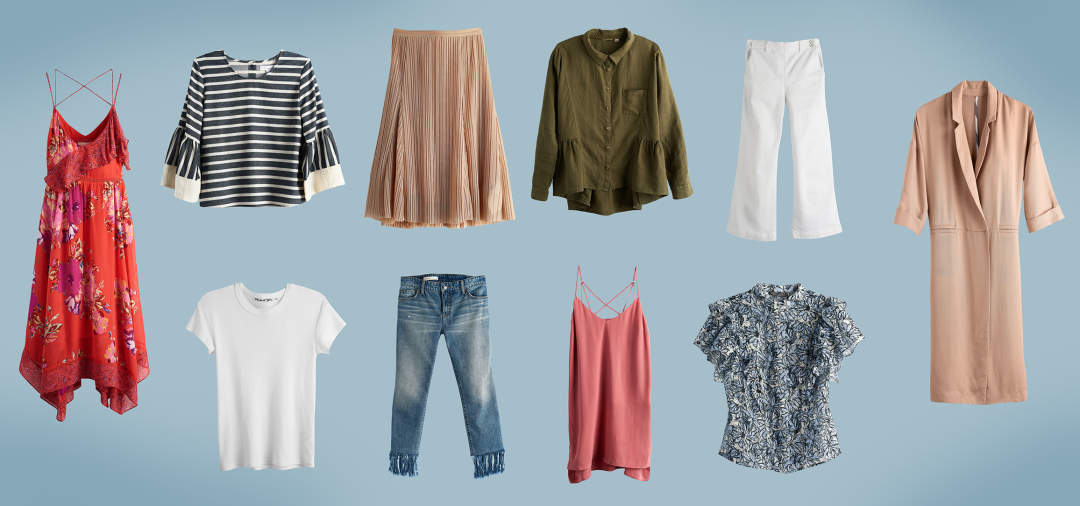 "Throw a pullover over a dress to turn it into a skirt and expand your wardrobe's potential."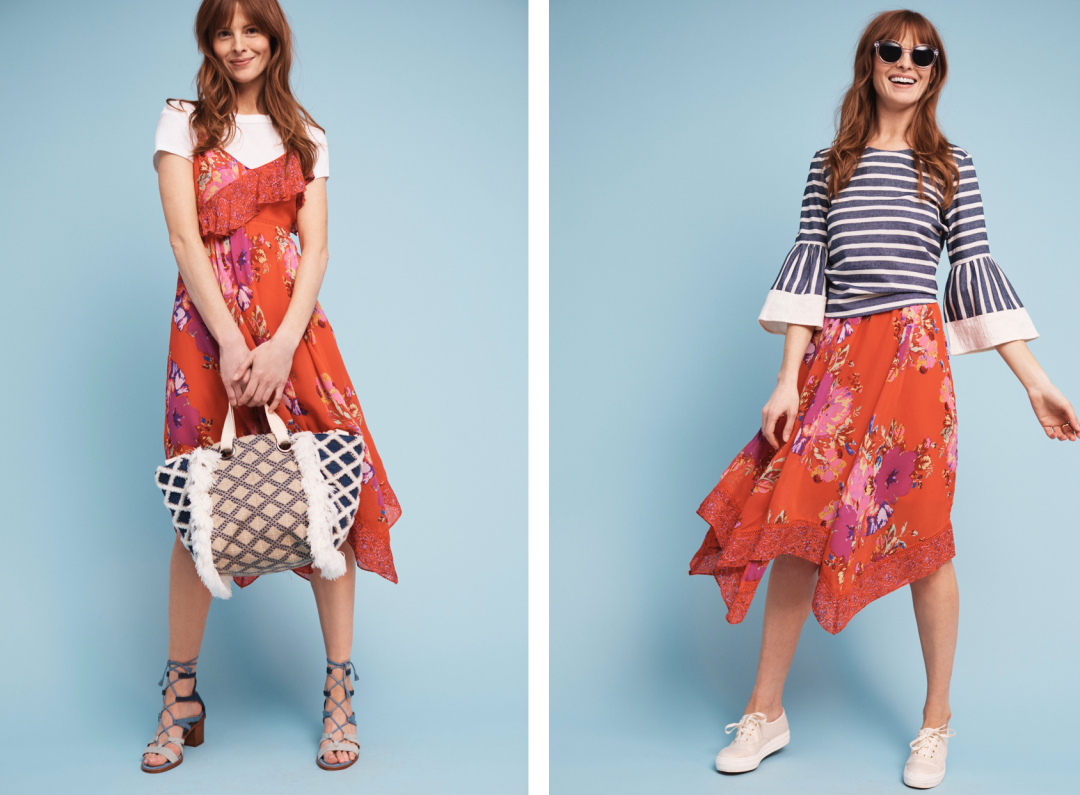 "We're loving the mix of blush tones, pinks and reds this season, which helped us edit this 10-piece capsule."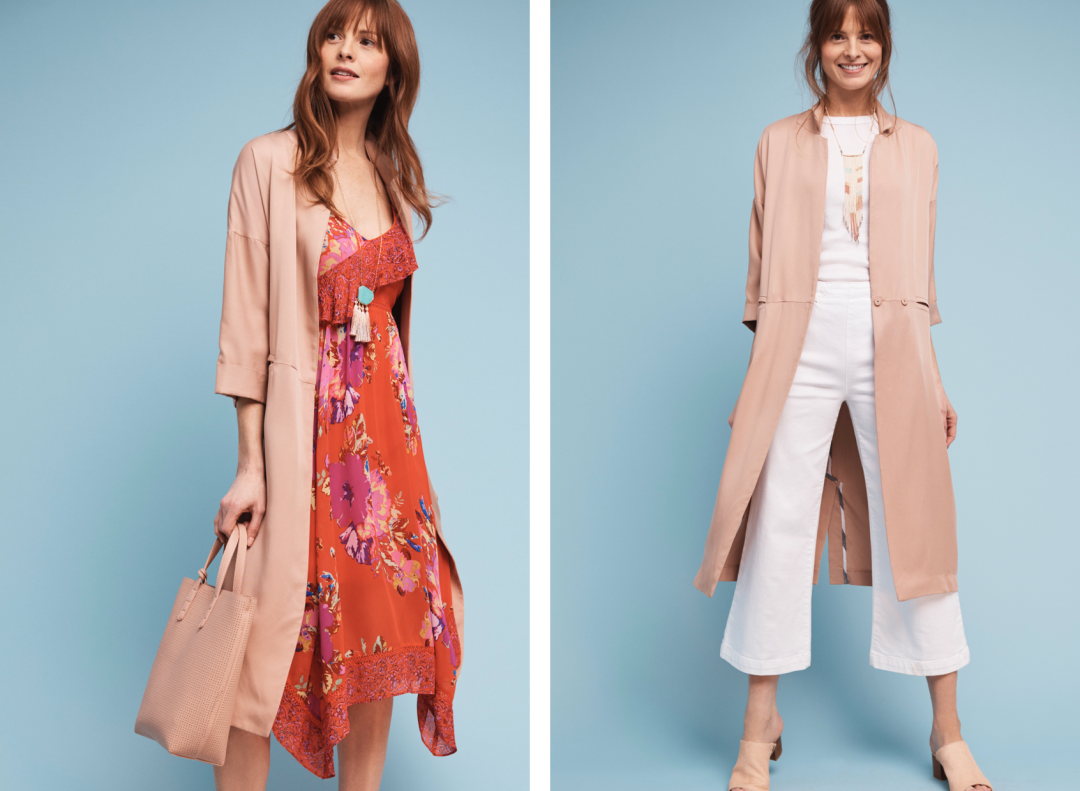 "Dress up a shimmery skirt for wedding and shower season by pairing with a tucked-in silk tunic."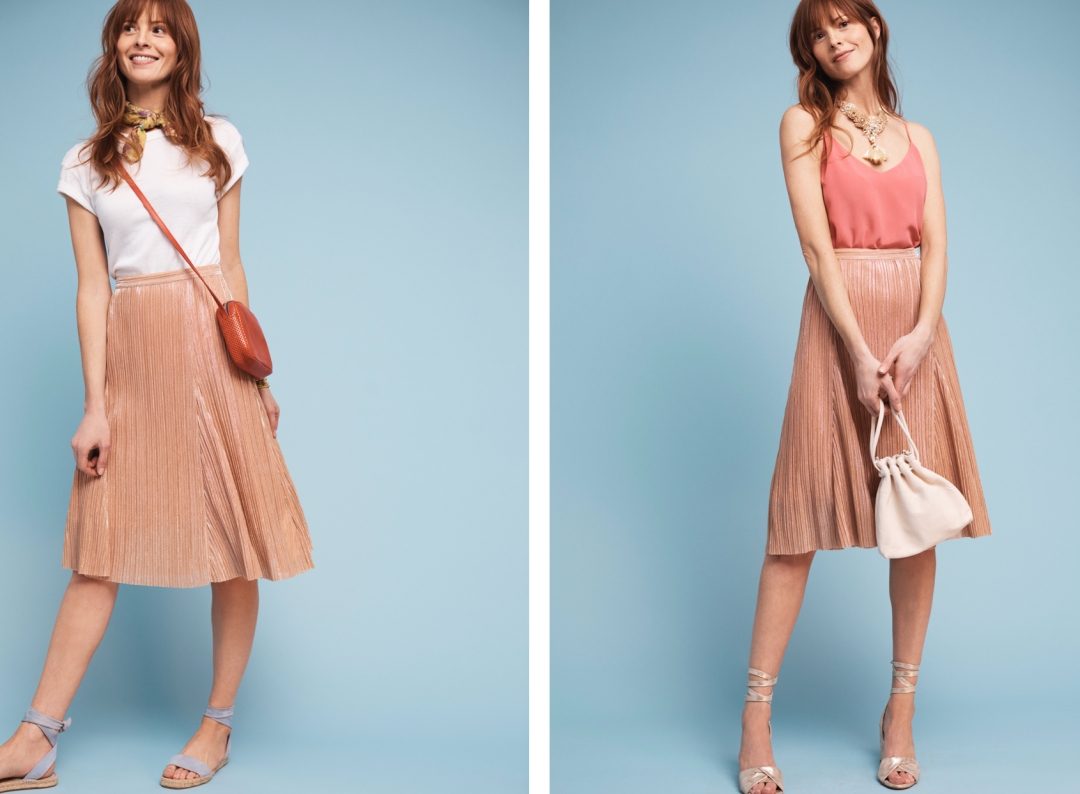 "Ideally, two layers—one longer, one shorter—is necessary for ultimate outfitting. In this case, we only needed one longer layer, as we maximized the potential of this linen shirt and used it as a casual jacket, too."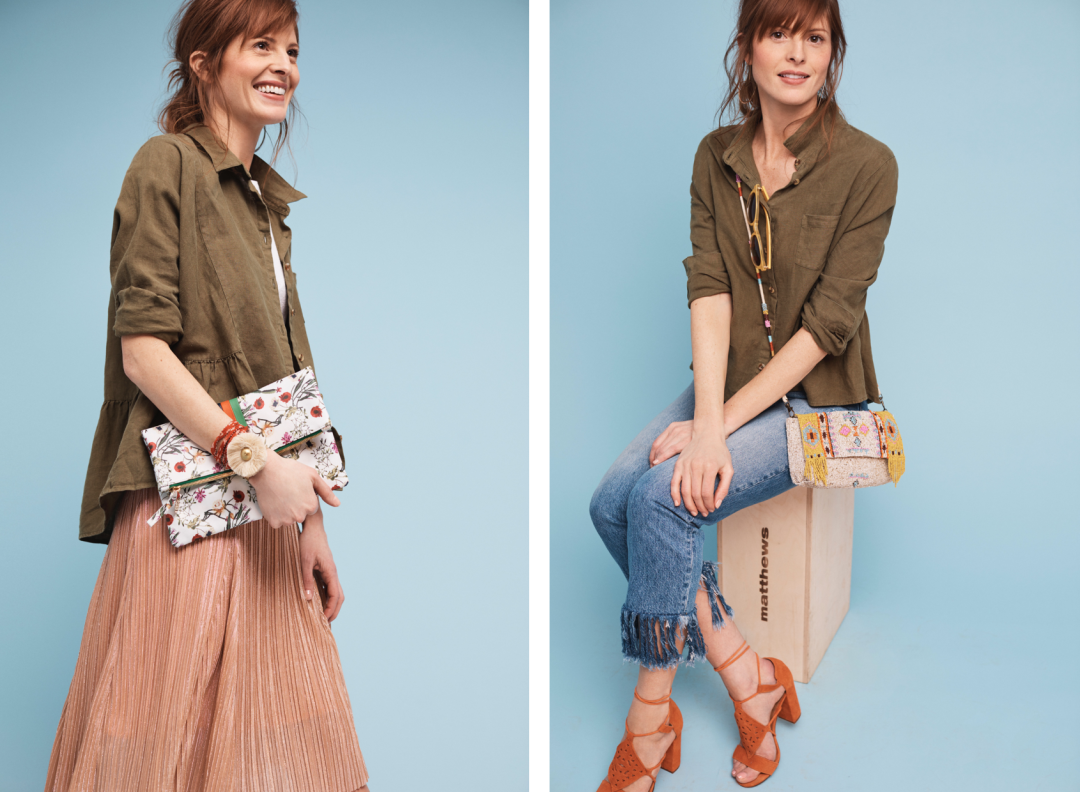 "Dressier pieces like a metallic skirt and floral dress can serve your more polished outfitting needs but also cover casual days thanks to a classic white tee, stripes and great layers."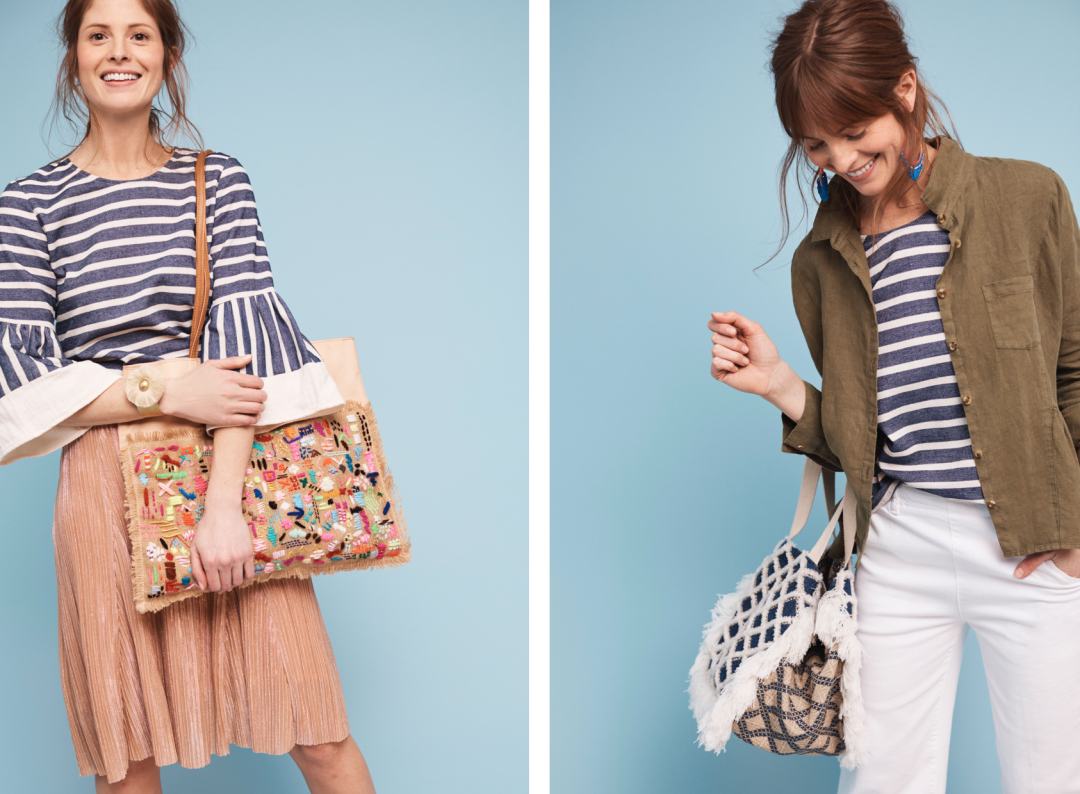 "Play with proportion by pairing a cropped wide-leg trouser with a longer jacket or silk tunic."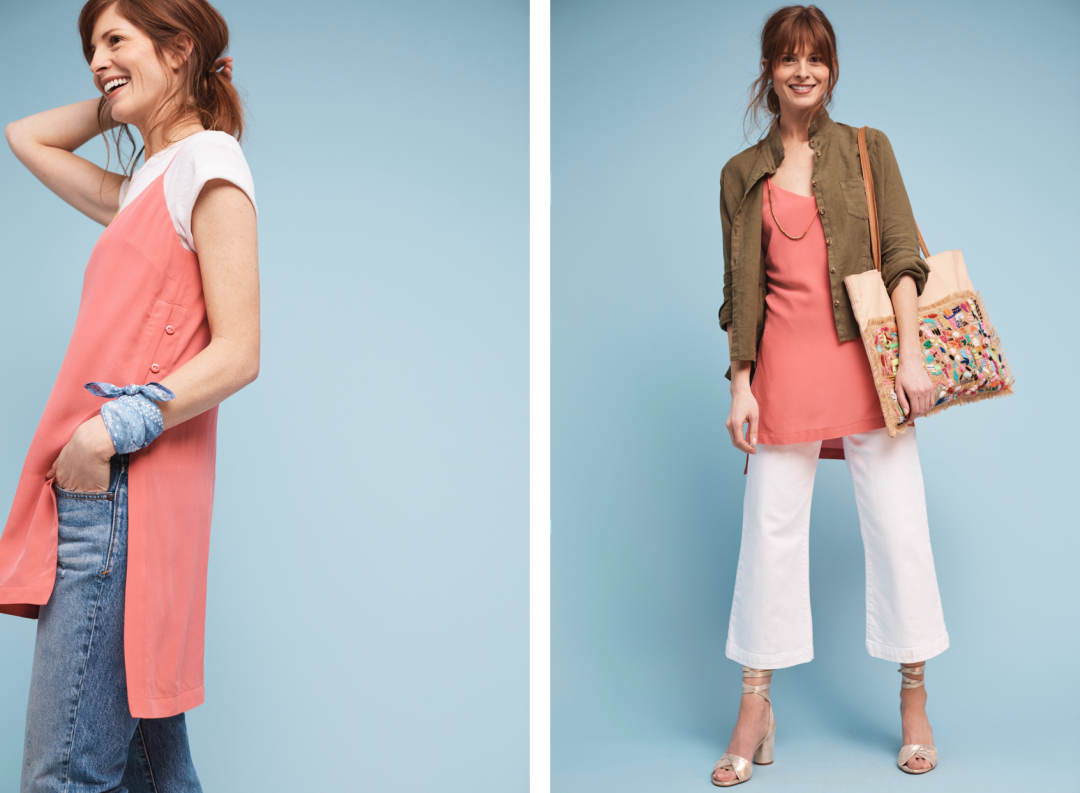 "Elevate your weekend jeans-and-tee look by adding a silk tunic. This one makes for easy layering thanks to a savvy side-button detail!"
"Pair raw hemlines and rugged denim details with polished, tailored pieces for a chic, balanced look."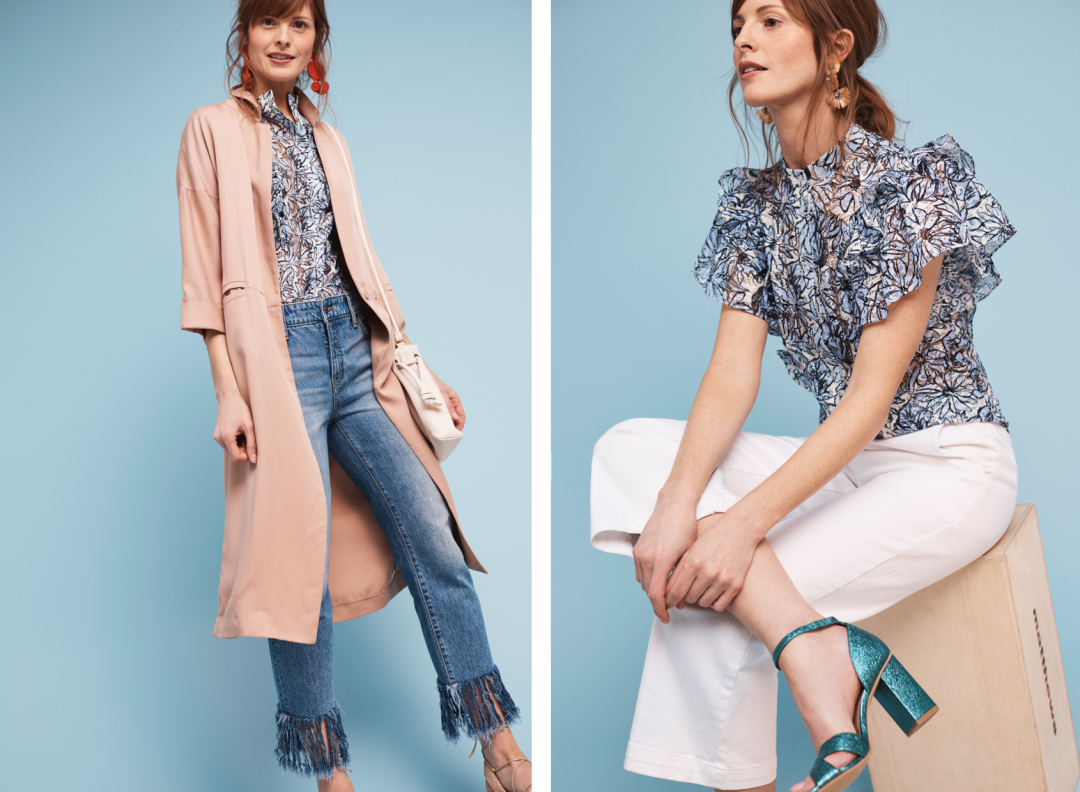 Need more spring inspiration? Get in touch with our personal styling team today!
All style, #nofilter: follow our personal stylists on Instagram!