Sips From Our Travels: The Jackson Mule
August 30, 2016
There's nothing like a tasty cocktail to celebrate the end of the workweek—especially when said cocktail is enjoyed at the Four Seasons Jackson Hole. After wrapping our September catalog shoot in Wyoming, we settled down at the hotel bar and asked for a local specialty. Their answer? The Jackson Mule, a rustic twist on the classic, featuring house-made wild huckleberry syrup. Cheers to you, Wyoming!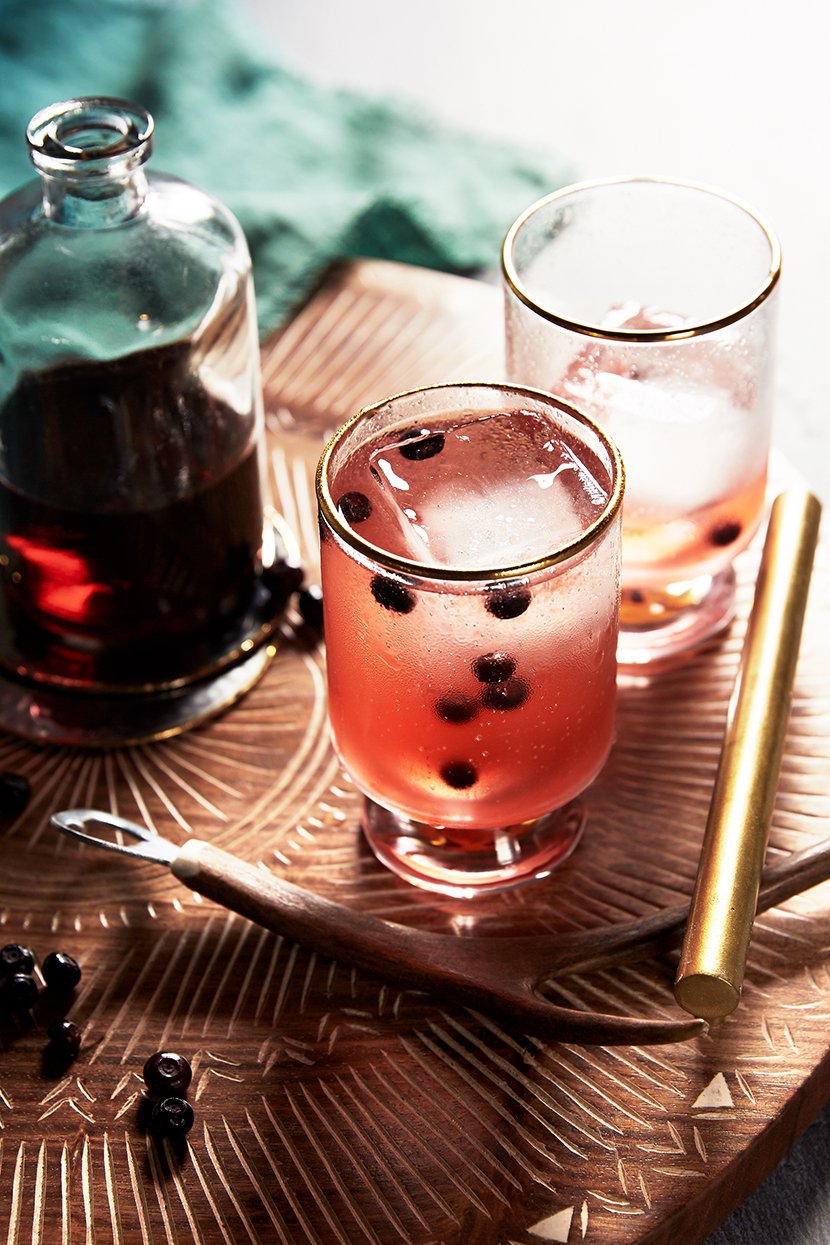 THE JACKSON MULE
What you'll need
For the huckleberry syrup
2 1/2 pounds huckleberries (or blueberries, if not available)
2 cups water
1 quart sugar
For the cocktail
2 ounces vodka (preferably Highwater Vodka from Jackson Hole Still Works)
1/2 ounce huckleberry syrup
1/2 ounce fresh lime juice
Ginger beer
How to make it…
To prepare the huckleberry syrup, simmer berries in water over medium heat until they break down into a sauce-like consistency. Strain the cooking liquid, puree the berries and strain again; discard berry solids. Mix the strained liquids with the sugar and simmer until sugar dissolves; let cool.
To assemble the cocktail, fill a glass with ice. Add vodka, syrup, and lime juice; stir to mix. Top with ginger beer and serve.
Hosting happy hour? We've got your bar cart covered, from carafes to coasters.