Personal Styling: The Paris Carry-On
September 19, 2016
Packing light is tough. Packing light for Paris is really tough. Packing light for Paris when you're a stylist? C'est impossible!
Or so we thought. Thanks to some careful planning, Blair, our ace Personal Stylist, recently made the trip with only a carry-on. As soon as she was back in the office, we asked for a play-by-play of her suitcase secrets.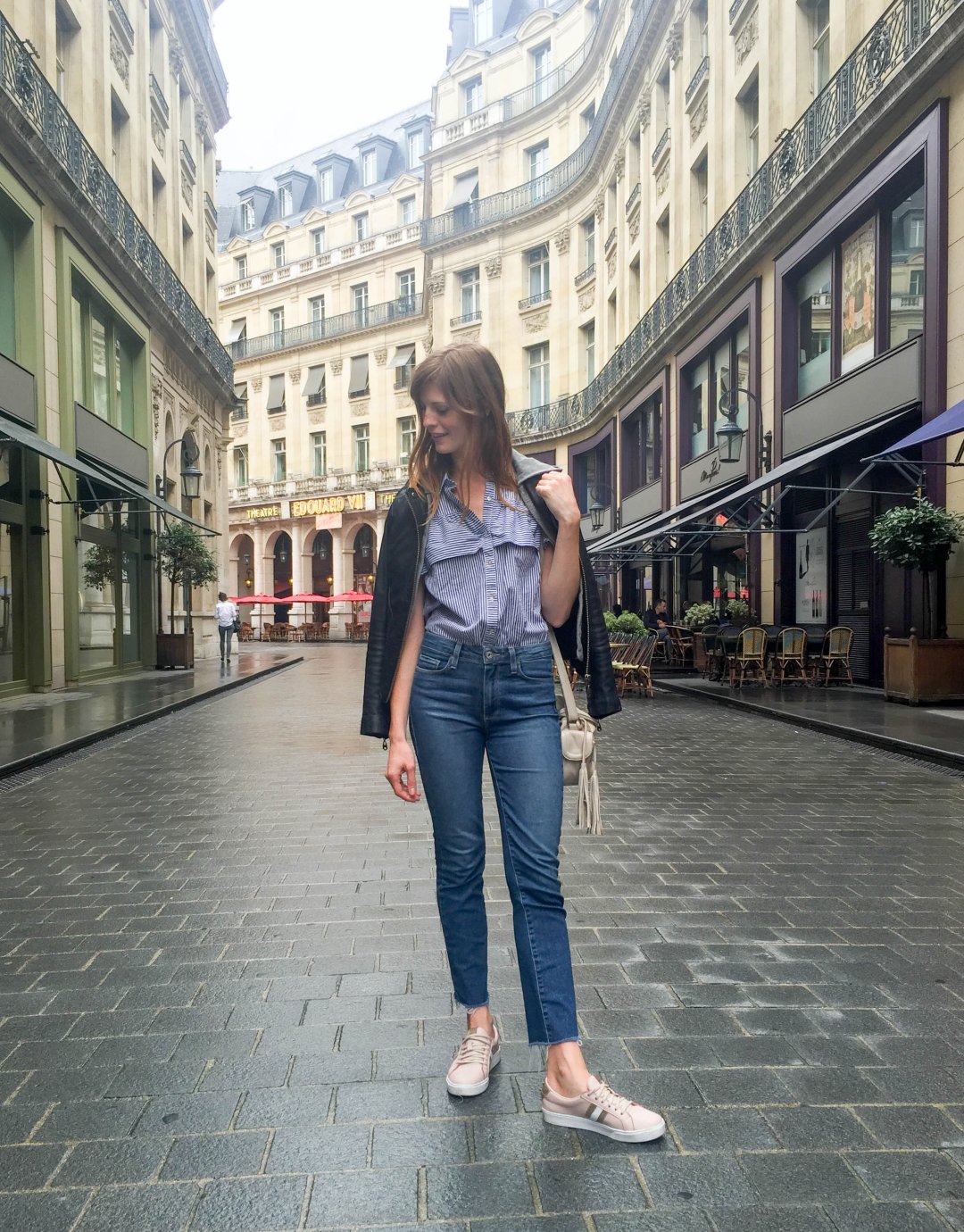 Monday
"We kicked off the trip with a bus tour and sightseeing, so it was all about comfort. These are my go-to jeans, and I love this blouse—it's classic, but the cut-out shoulder silhouette makes it feel vacation-worthy."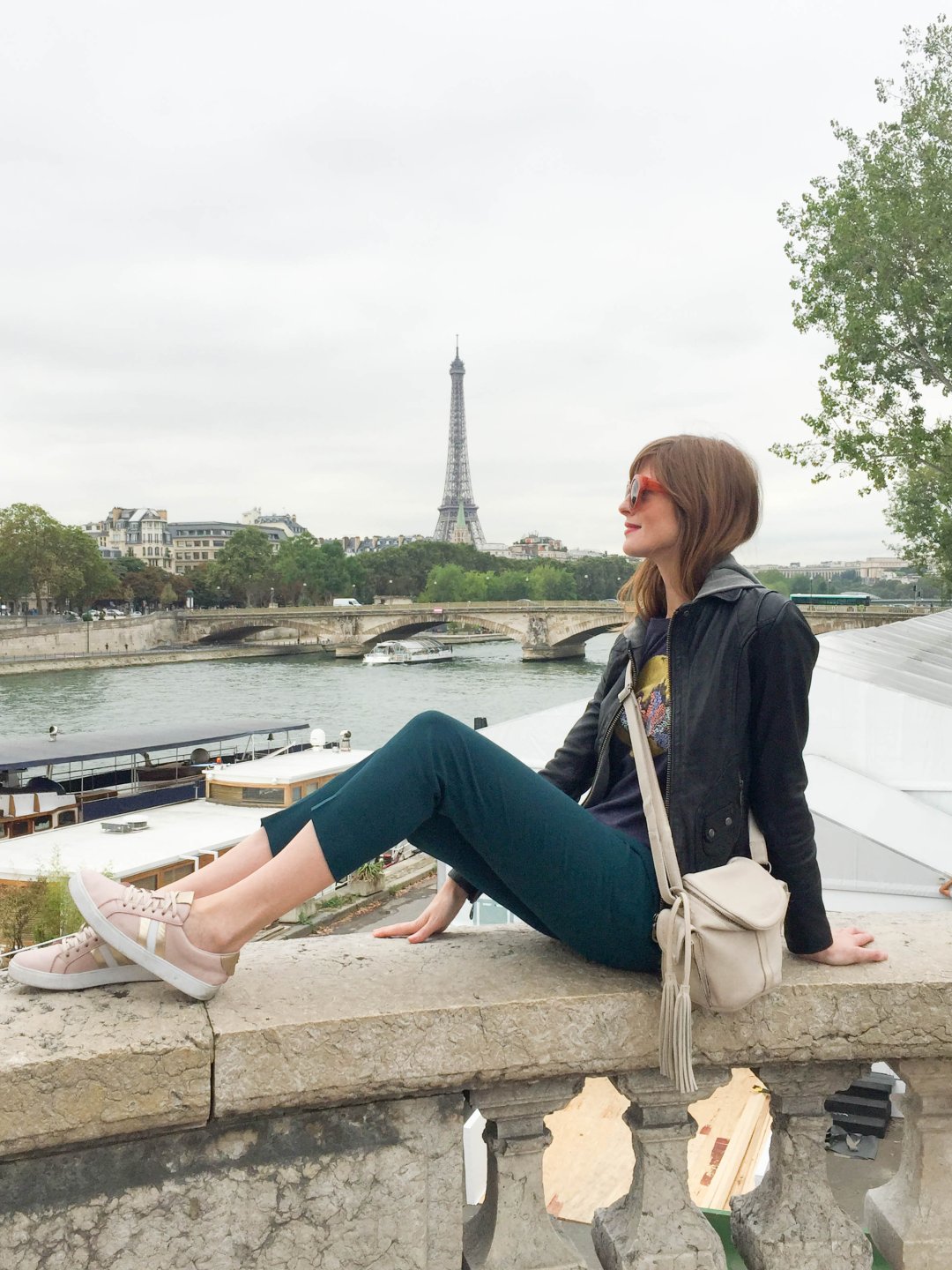 Tuesday
"These trousers go with everything! I paired them with an easy tee for visiting museums during the day, then with a lace blouse for dinner in Le Marais."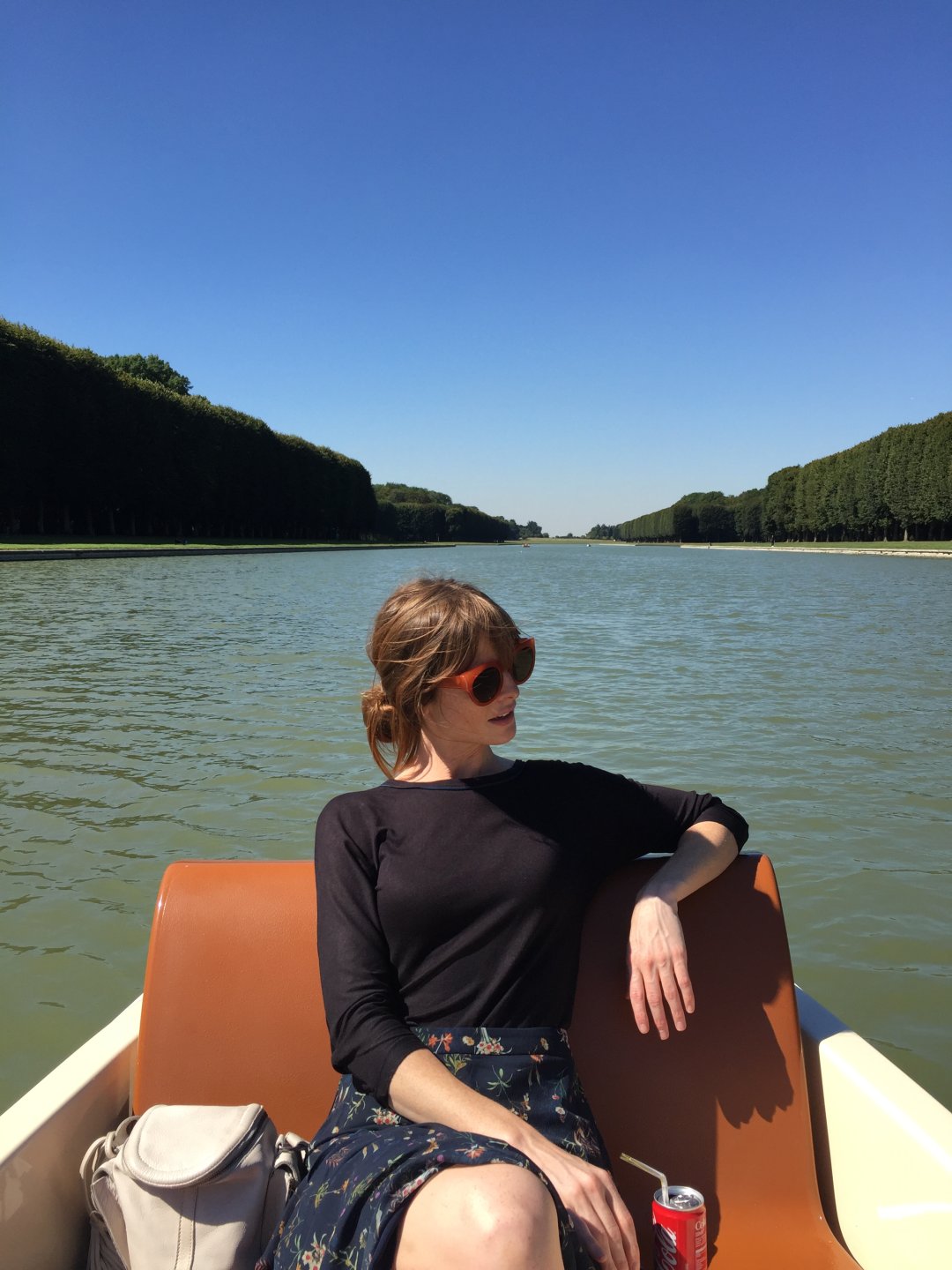 Wednesday
"When you're in such a beautiful city, you want to dress the part, and this skirt fit the bill. It's always important to pack a couple special pieces—just make sure they're comfortable."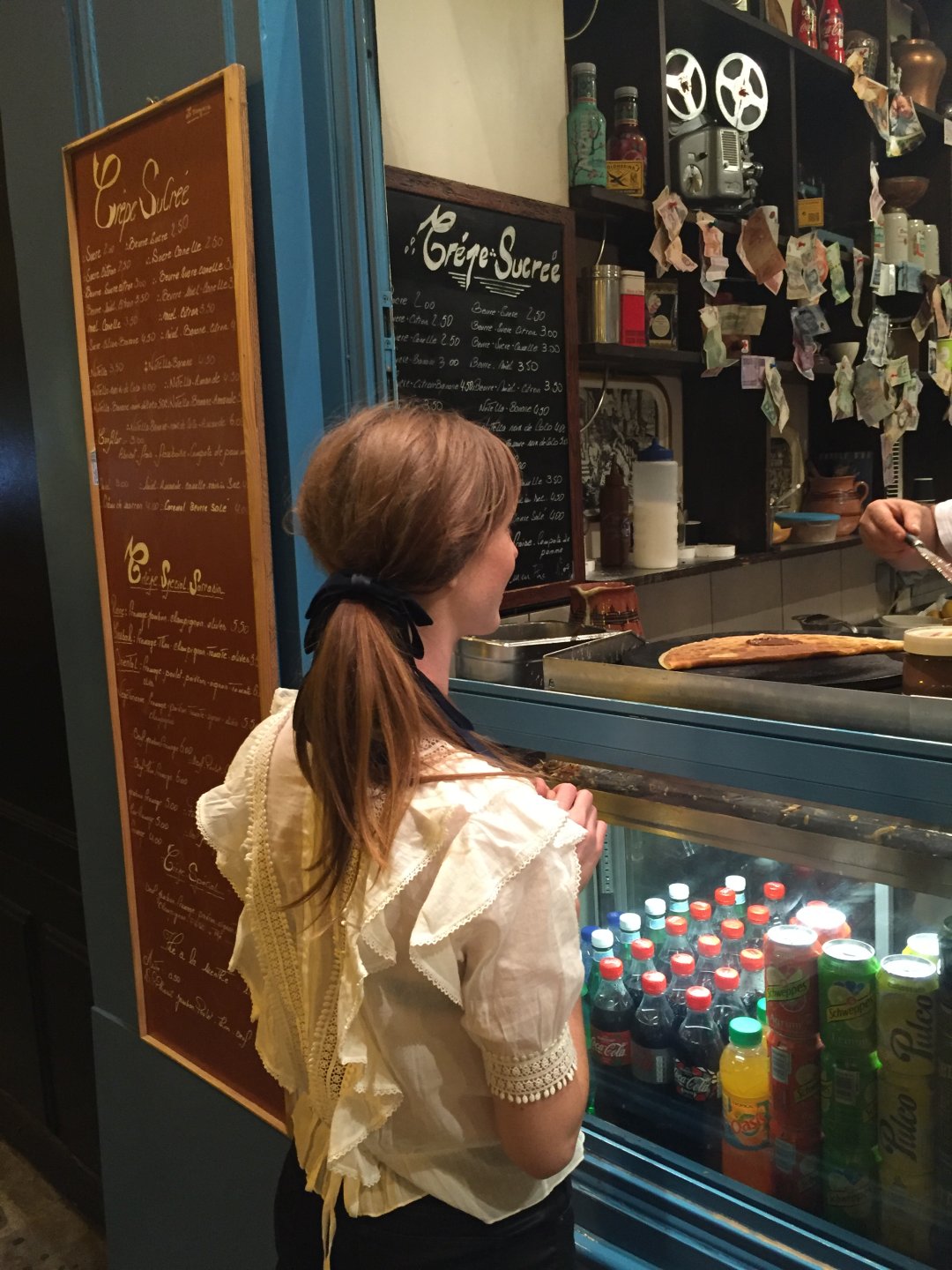 Wednesday evening
"This ruffled blouse says 'crepes in Paris' to me!"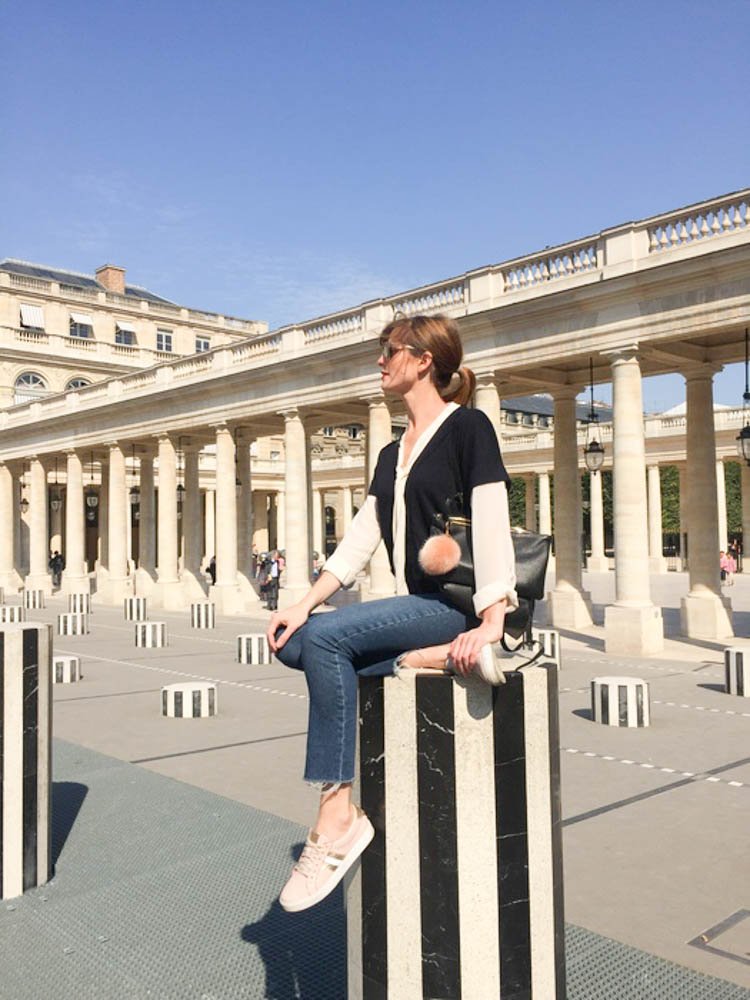 Thursday
"With the Palais-Royal, Louvre, and Jardin des Tuileries on our morning itinerary, I needed something polished but effortless. Cue my new favorite pullover. It looks layered, but it's actually a one-and-done piece—essential for when you're packing light."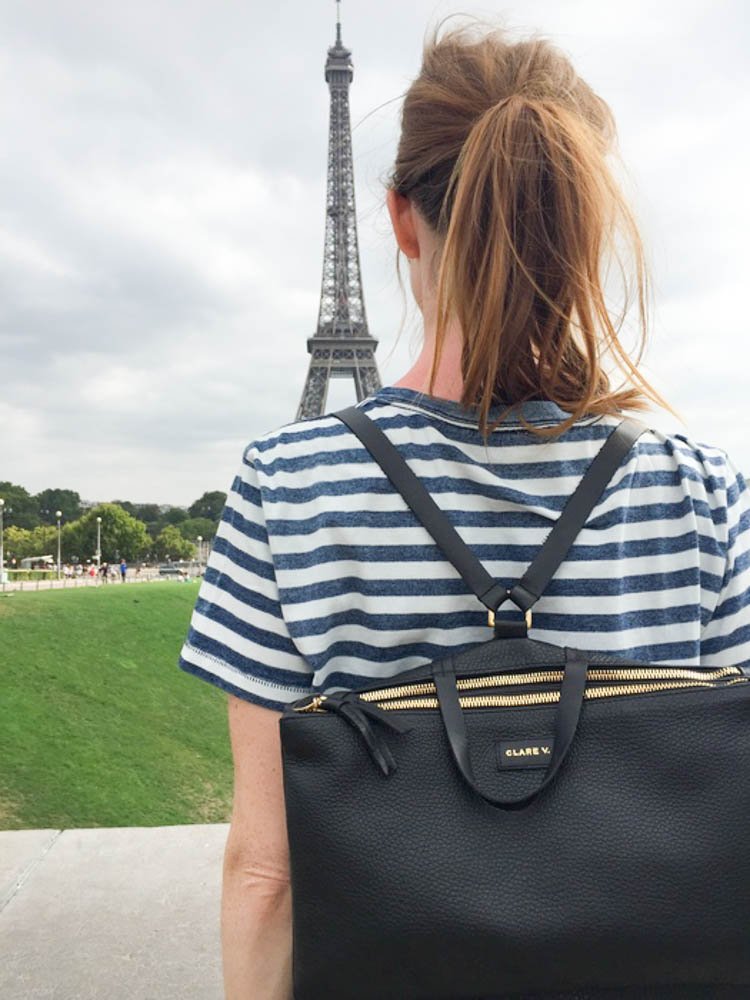 Thursday afternoon
"You can't visit the City of Light without bringing some stripes."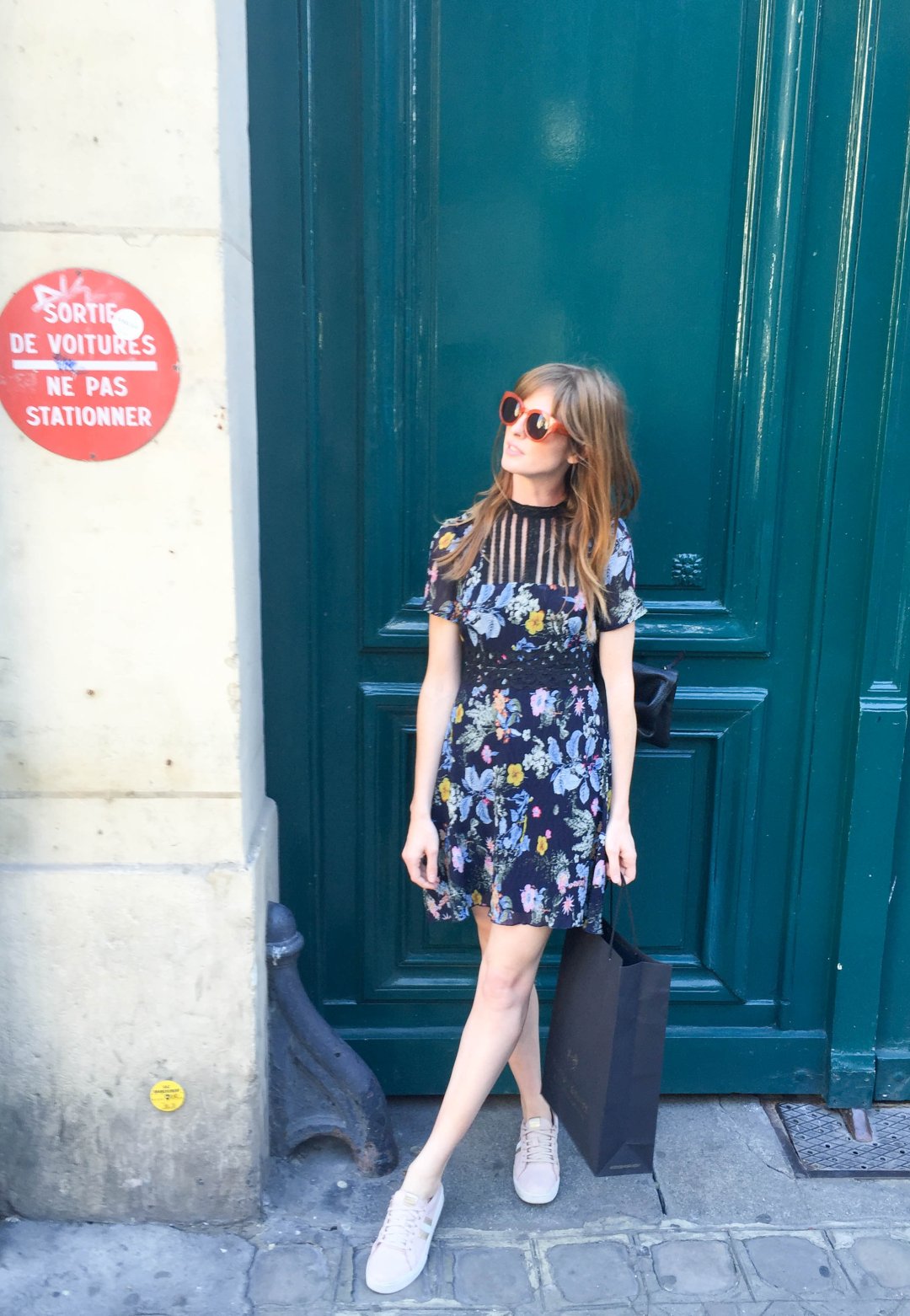 Friday
"The best thing about this dress? Even after a trip across the pond and a day spent shopping in St. Germain, it was wrinkle-free. No iron, no problem."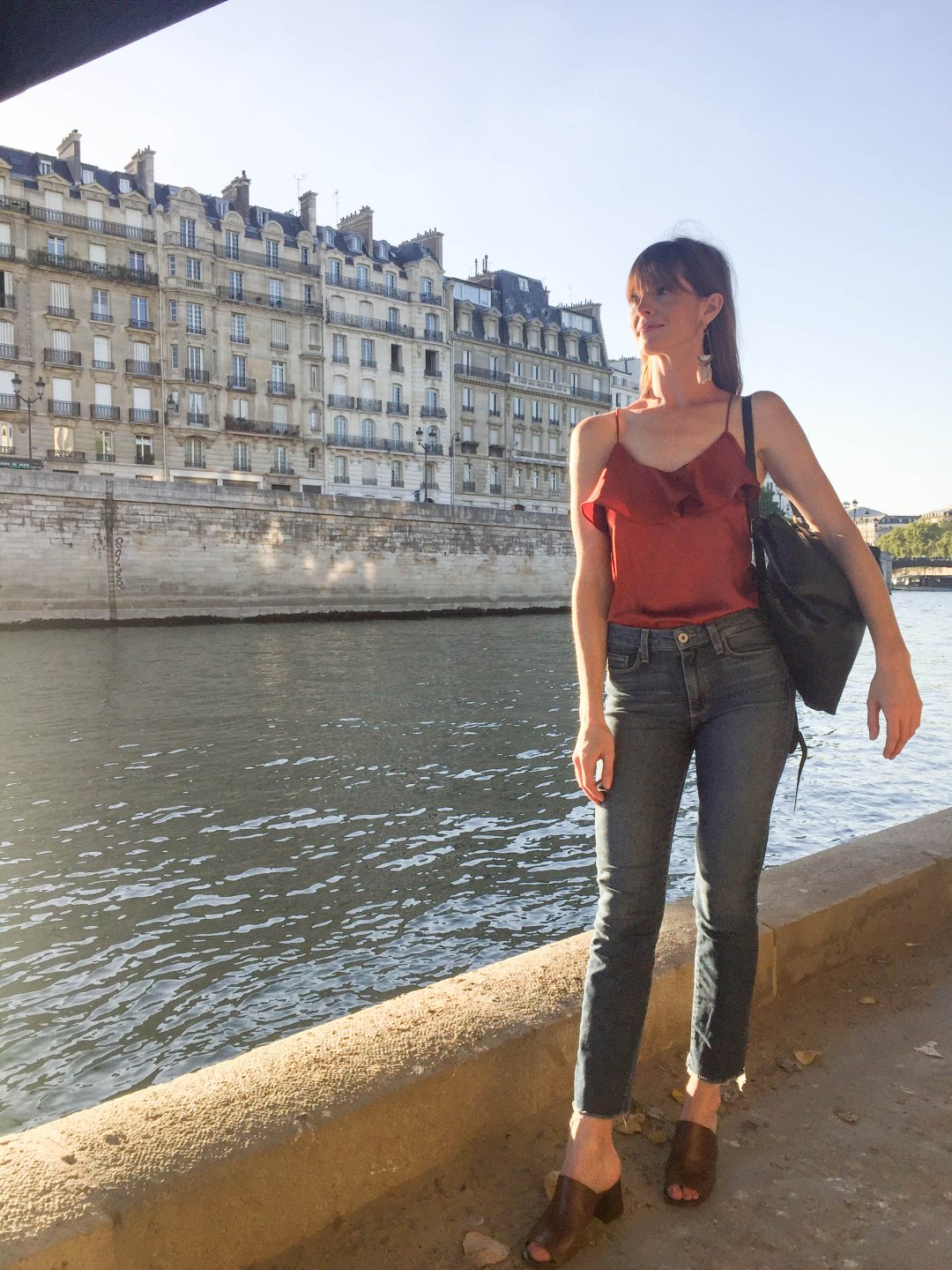 Friday evening
"Everyone needs one of these silk camis for fall—maybe even two. It was perfect with jeans for a stroll along the Seine, and then when the sun set I layered it under a cardi for dinner."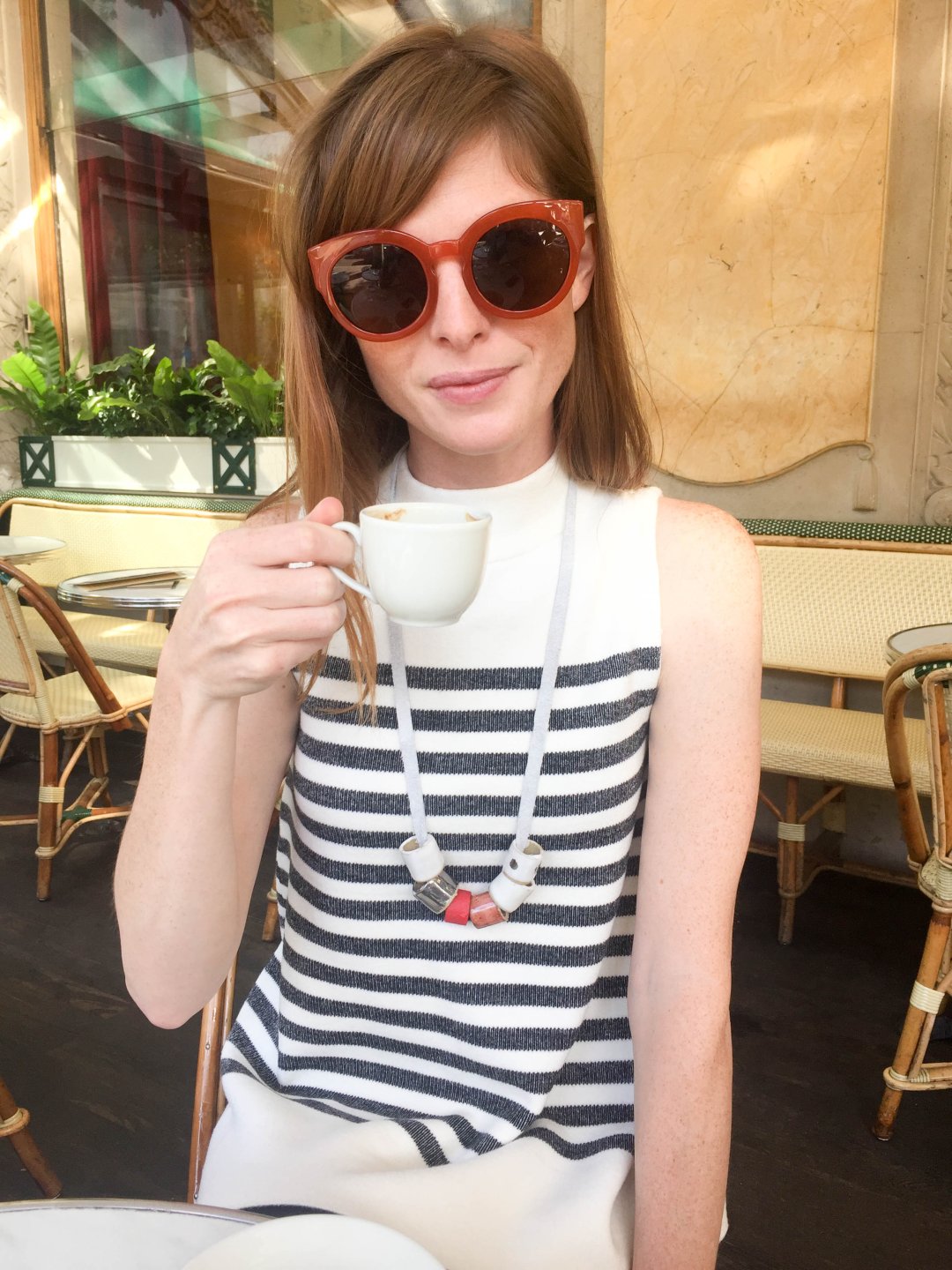 Saturday
"When traveling, I always pack a ton of accessories—they take up hardly any room, and they can change the whole vibe of an outfit. With a statement necklace and oversized sunnies, this pullover was ready for one last breakfast in Paris."
Need a hand with that suitcase? Get in touch with our personal styling team today!
All style, #nofilter: follow our personal stylists on Instagram!