Personal Styling: Meet Our #FallStyleFix Contest Winner
October 20, 2016
If you've ever stood in front of your closet, given it a good up-and-down glance, and realized it's way past due for a refresh, you're not alone. That itch to ditch the old and embrace the new gets us every season, but none more so than fall. We imagine you feel the same way (Yes?), so our personal styling team took to Instagram to give one lucky follower a #FallStyleFix. The prize: an all-day, one-on-one styling session and a week's worth of outfits. The very deserving winner: Katherine, a Colorado mama of four with a new little one and a new career.
With that in mind, we dispatched Christina and Blair, our Home Office personal stylists, to Denver to give Katherine a versatile wardrobe that's as hardworking as she is. Dozens of outfit changes and layering lessons later, she is all set with a whole new mini-wardrobe.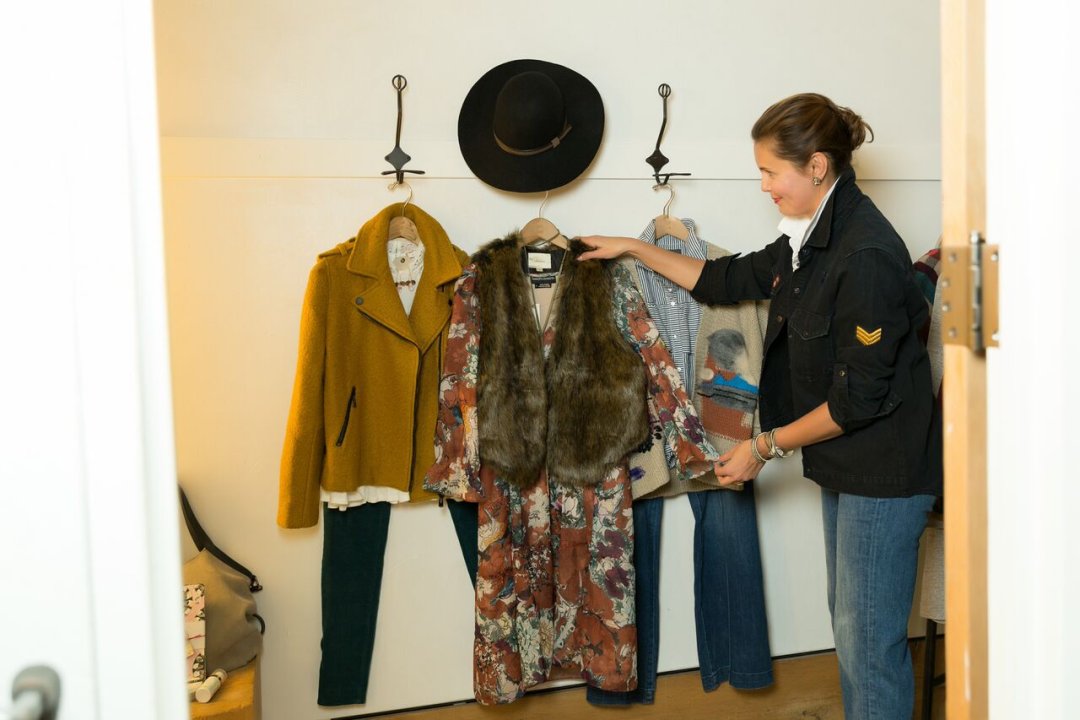 Before Katherine arrived at our Denver store, we transformed the fitting room into a hair and makeup studio and assembled a selection of statement layers, elevated basics and date-night dresses just for her. "I felt like a celebrity and a kid at a surprise party all at once," she told us. "A mom of four kids isn't used to a day in the spotlight!"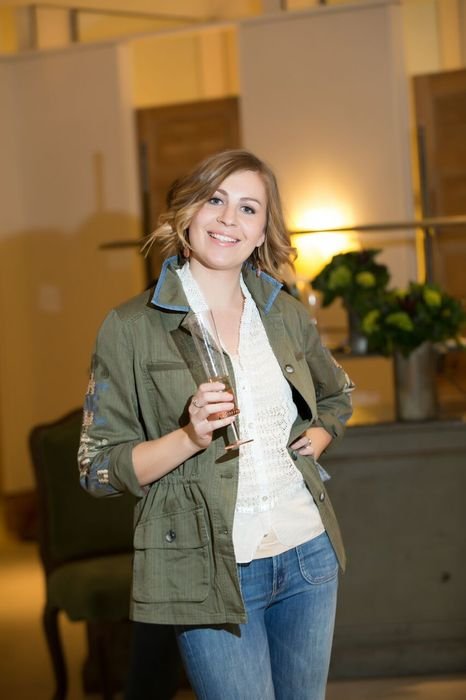 Katherine's busy days don't typically allow for outfit changes, so we wanted to send her home with pieces that add something special without adding work. "A little embellishment transforms this utility jacket," says Blair. "She can put it on over jeans and a tee and it does the accessorizing."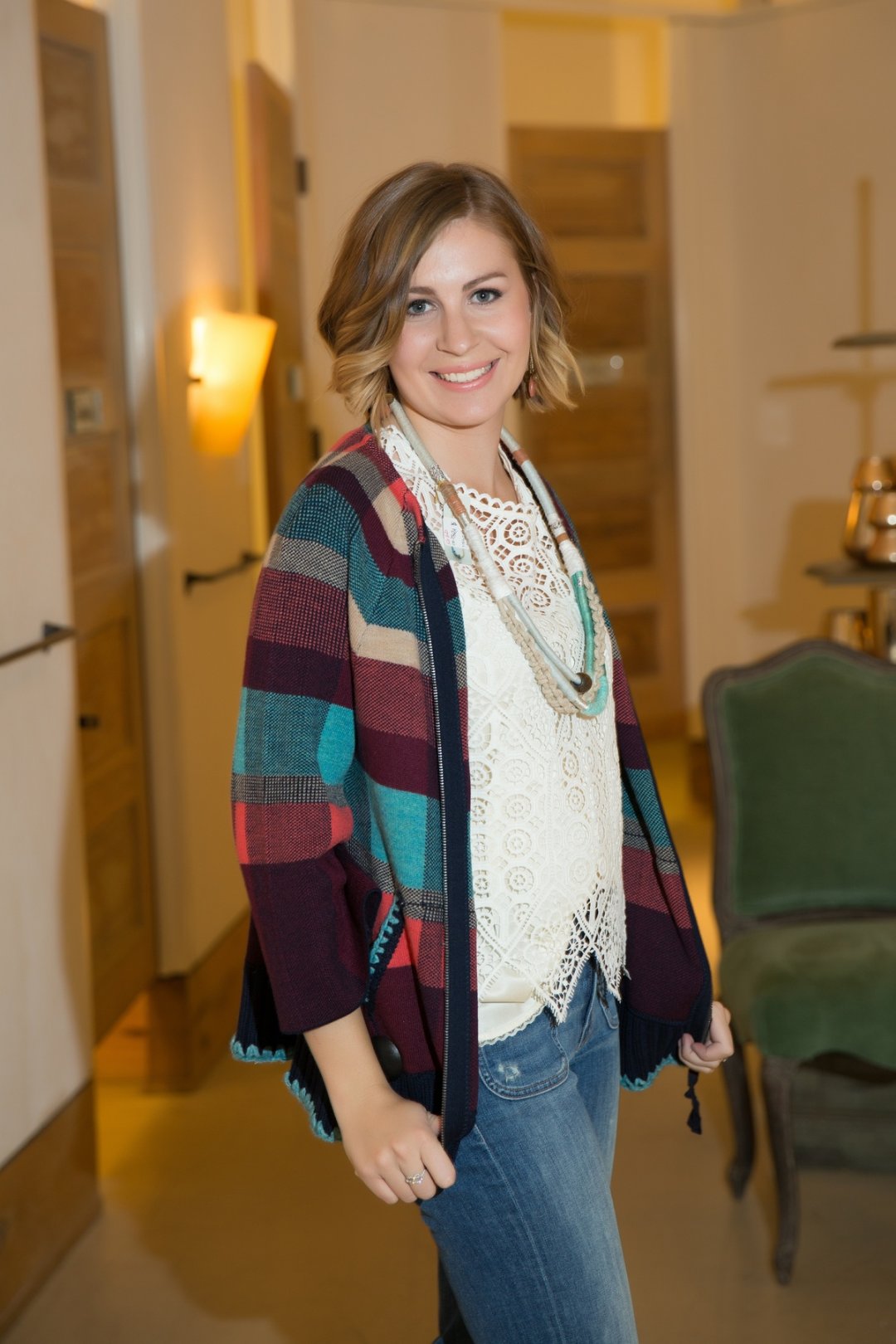 Layering is key as the Colorado chill sets in. "This colorful cardi is one of my favorites this season," says Christina. "It's easy, cozy and adds a pop of personality."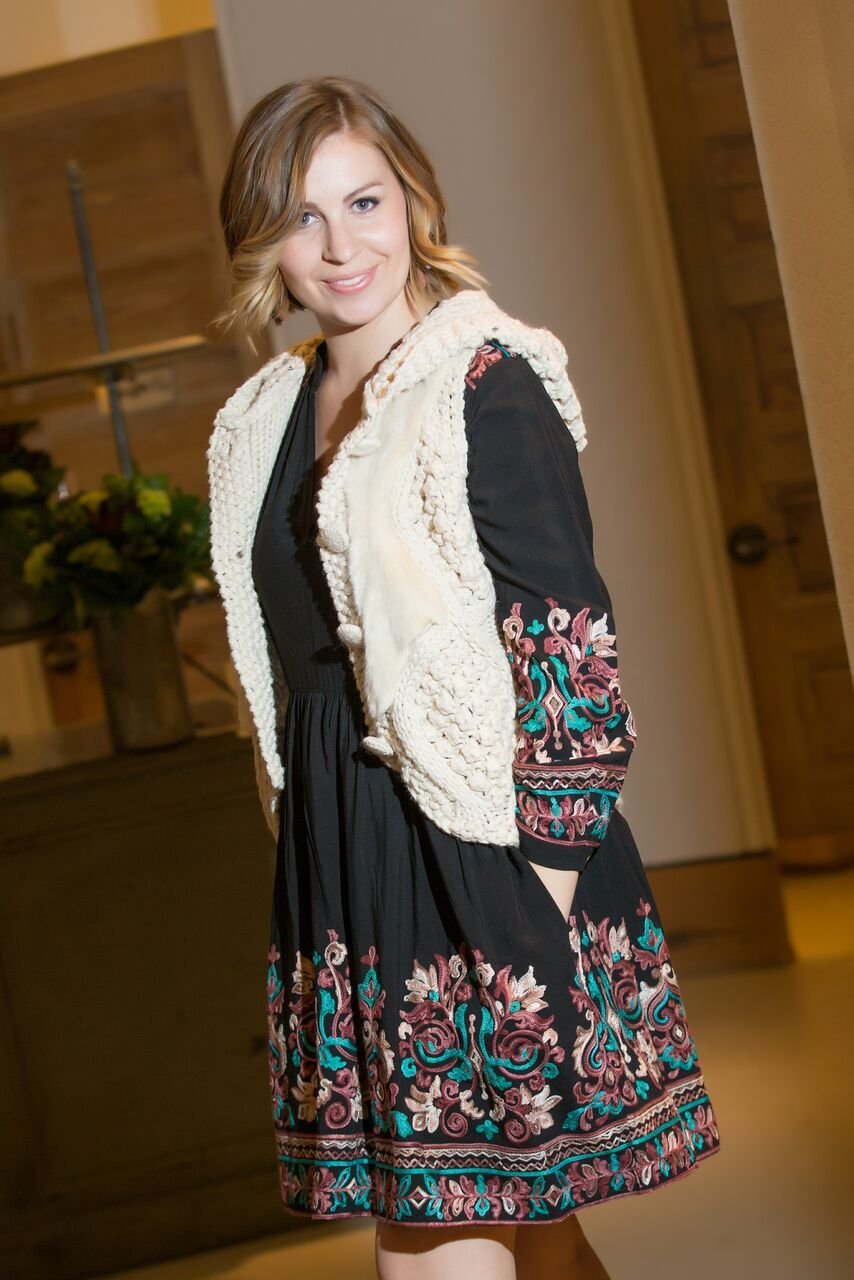 A dress with sleeves is a must this time of year. Paired with a casual, chunky knit, this embellished number is a day-to-night one-piece wonder.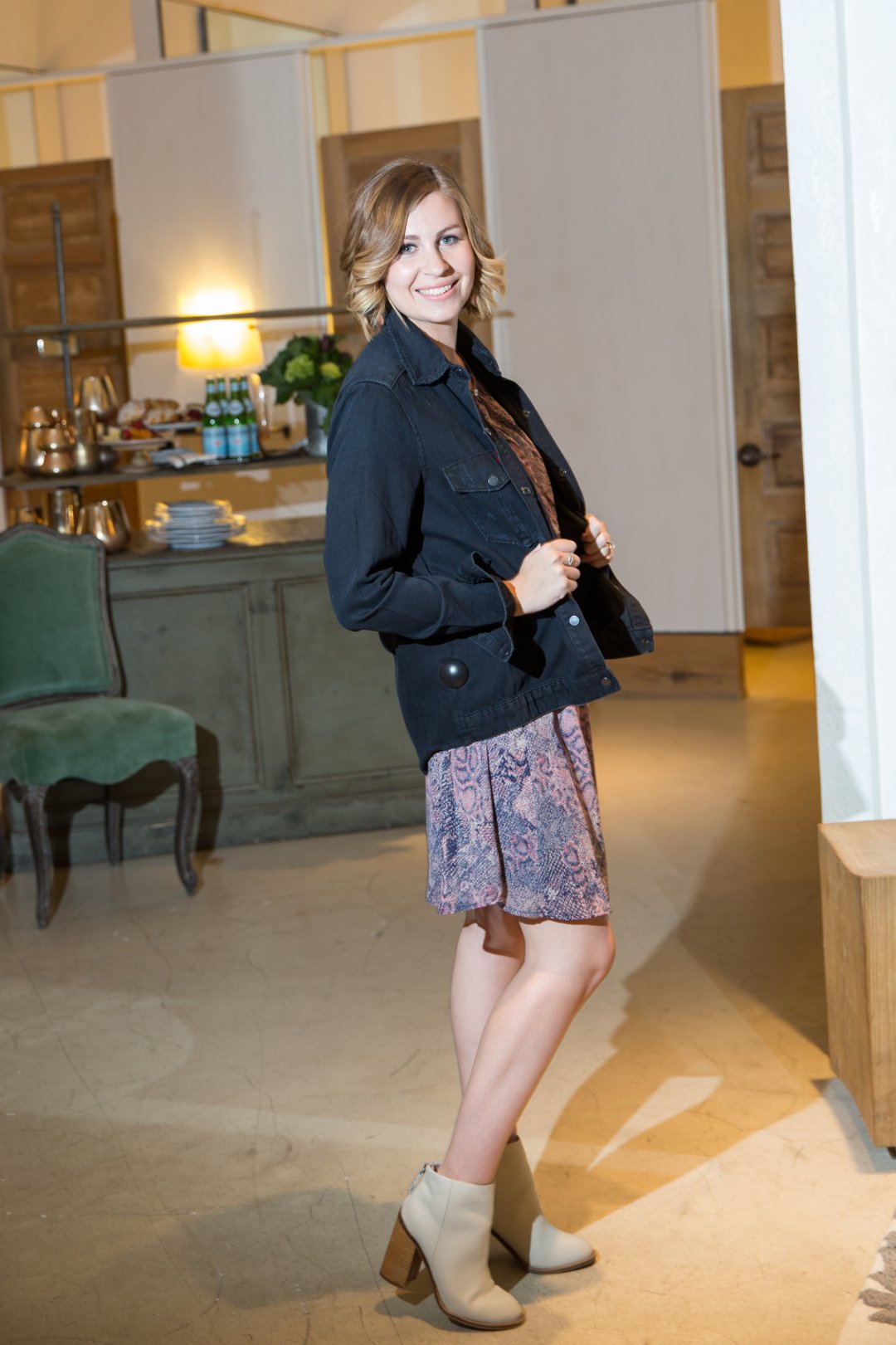 "I feel like a modern-day Cinderella," Katherine told us. "The 'mom uniform' kept parts of me in the background, and I'm so thankful to open this new door."
After a day of pampering and shopping, it was time to send Katherine on her way to an anniversary date with her husband at Red Rocks.  Thank you for inviting us to Denver, Katherine! Happy anniversary!
Photos by Jen Henningsen.
For more fall style fixes, get in touch with our personal styling team today.
All style, #nofilter: follow our personal stylists on Instagram!