Personal Styling: 7 Days of Fall Outfitting
August 31, 2016
We adore you, summer—but there's a certain je ne sais quoi about September that gets us seriously excited to re-evaluate our wardrobe. Maybe it's all those years of back to school shopping that make the season feel so ripe for incorporating newness. With that in mind, we tapped our Home Office personal stylists to outfit our new copywriter, Natalie, with a week's worth of looks to suit cooler temps and her new role. Thanks to Christina and Blair, she tried silhouettes she hadn't thought she could wear—hello, petites!—mixed prints, found jacket love and, ultimately, saw her closet in a new light.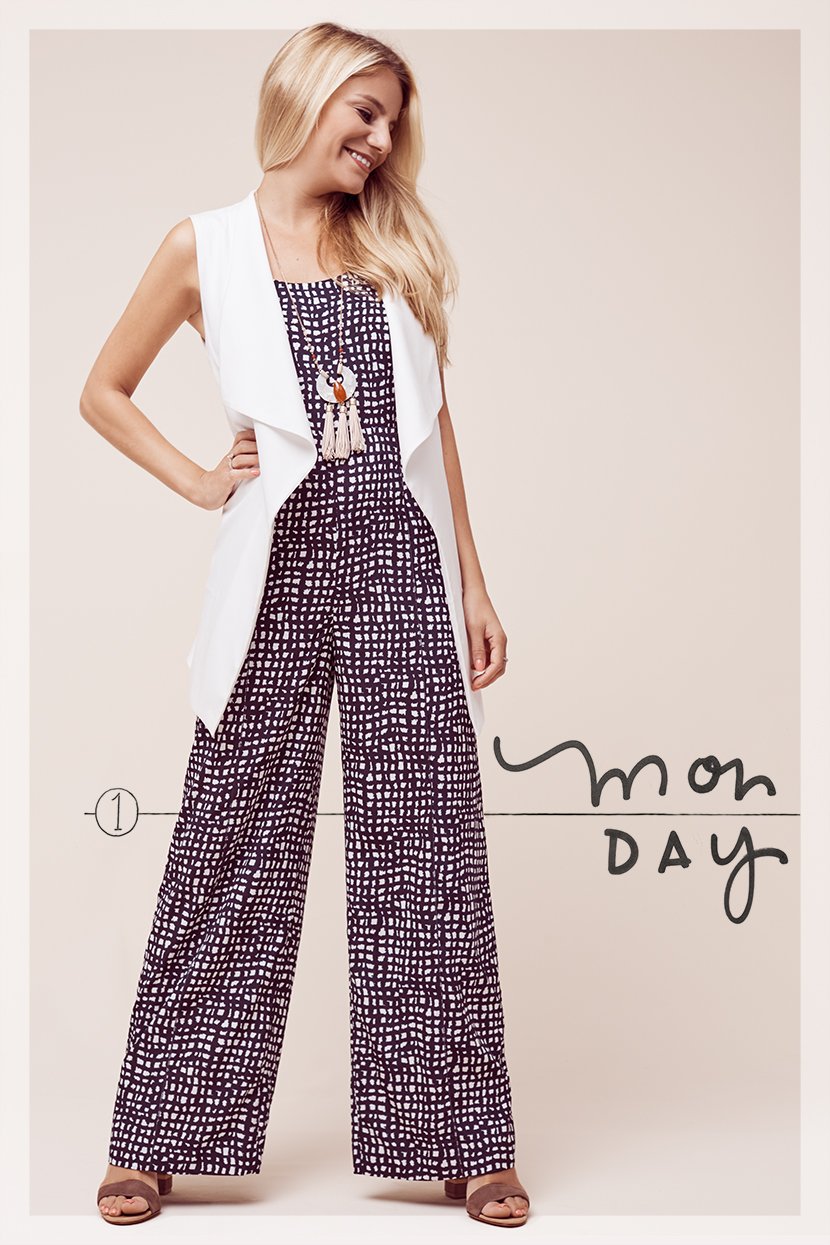 "I think the key to a successful Monday morning is a one-and-done outfit. Since I'm petite, I normally avoid wide-leg styles, but the fit of this jumpsuit is spot on. Christina and Blair nailed it by adding the oversized vest and a tassel necklace to elongate my frame. I'll definitely use these tricks going forward!"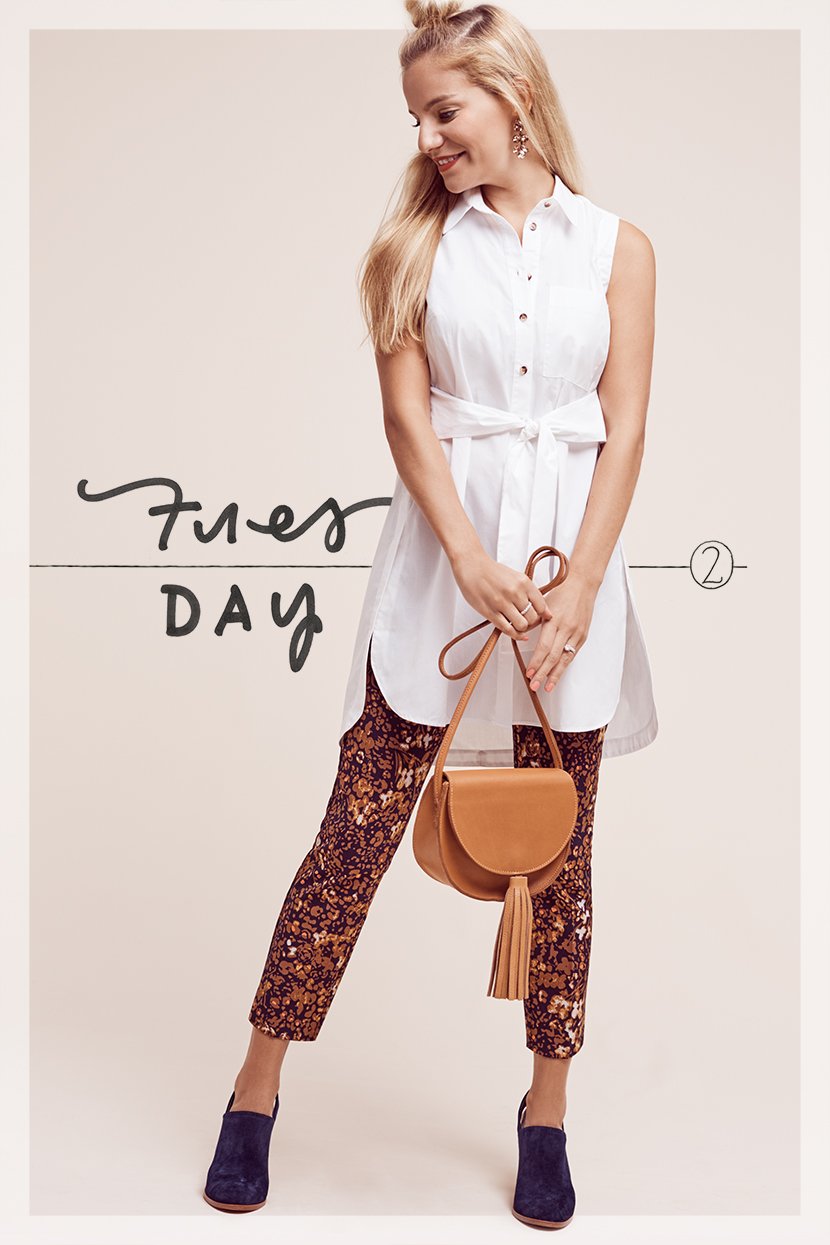 "My wardrobe mainly consists of black, white and stripes, so I was excited to try these printed crops. I love the warm print paired with a classic
white blouse
—a refreshing departure from my typical uniform."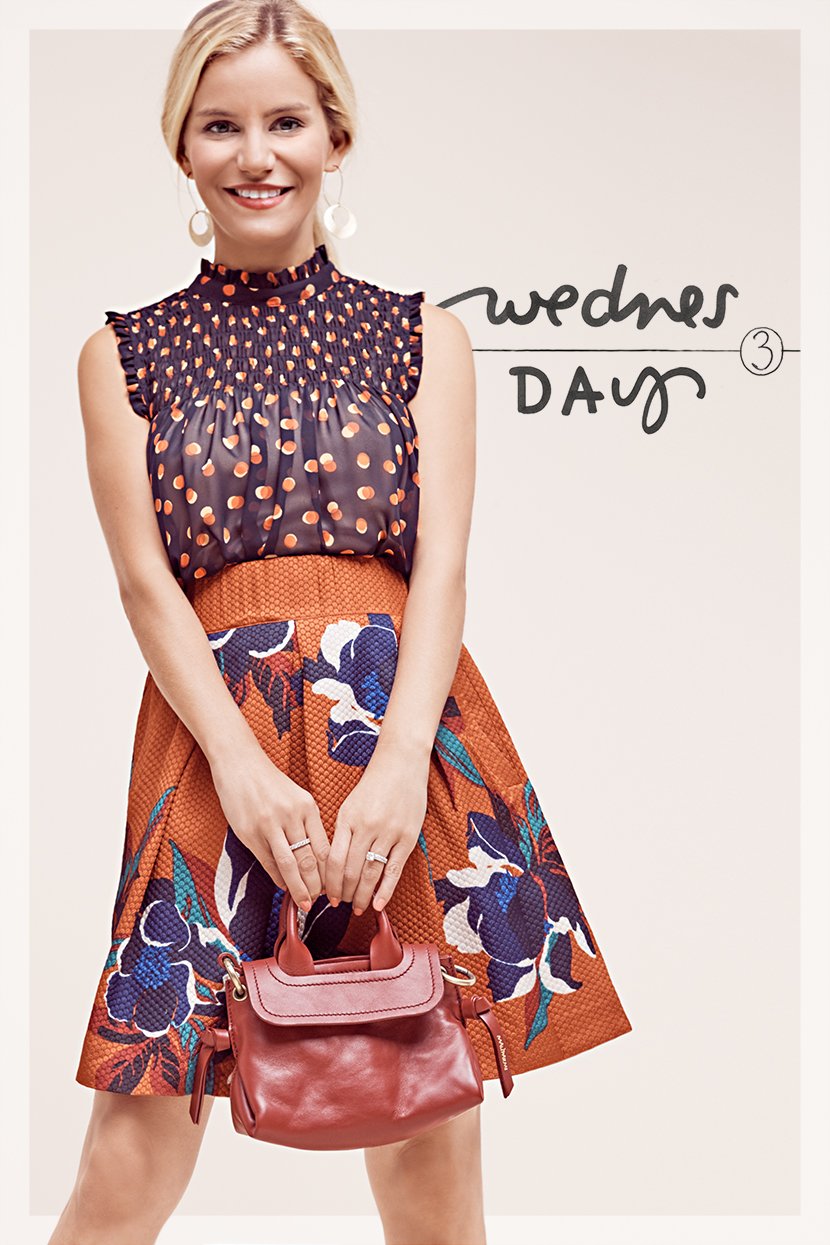 "This look is one of my favorites—totally unexpected since I've never attempted mixing prints. It's perfect for meeting friends for drinks after work since it's so polished without feeling overly dressy."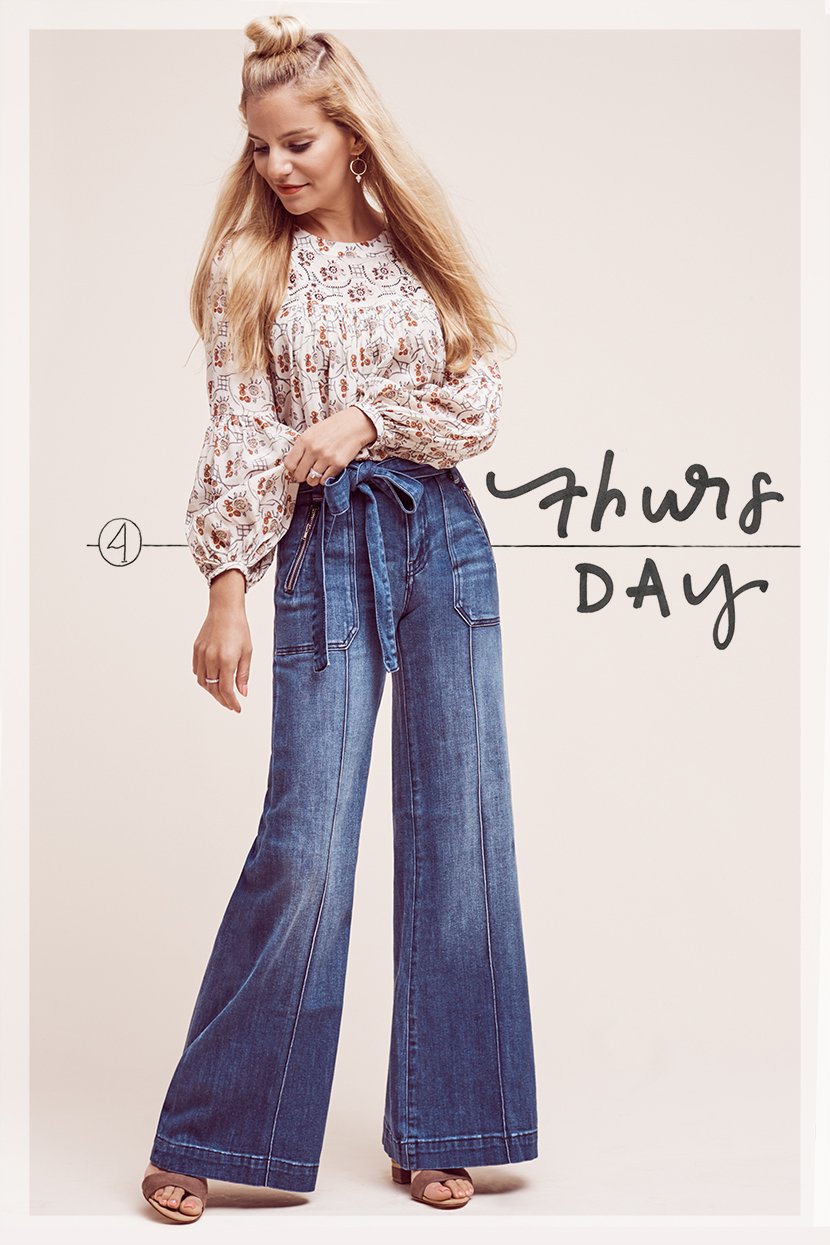 "I can't believe how well this outfit worked on me! I've always wanted to try high-waisted, wide-leg denim, and when I did, I felt like a modern-day Farrah Fawcett. Never in a million years would I have thought I could pull it off."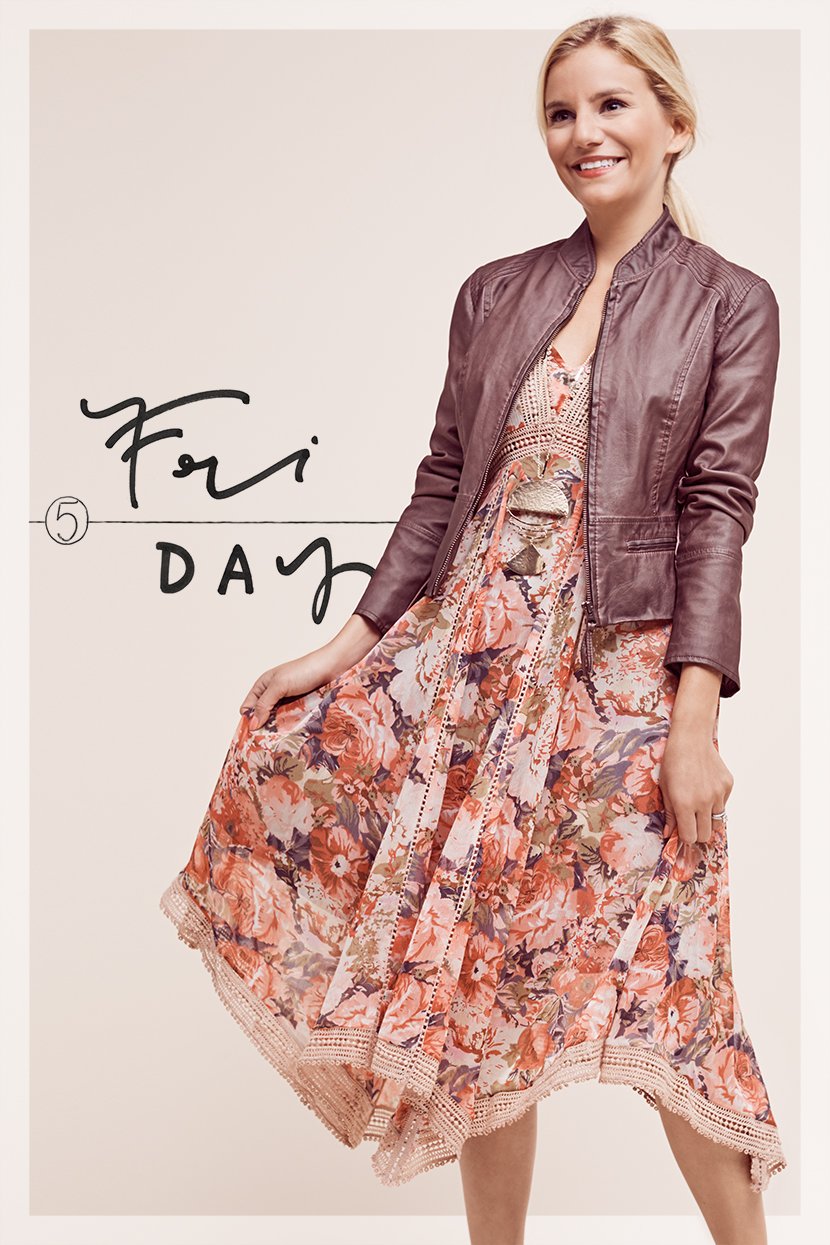 "This look is so romantic—perfect for a post-work dinner with my husband. Christina and Blair really understood my sweet-yet-edgy aesthetic, and paired the feminine floral dress with a leather jacket. I want to wear it with…everything."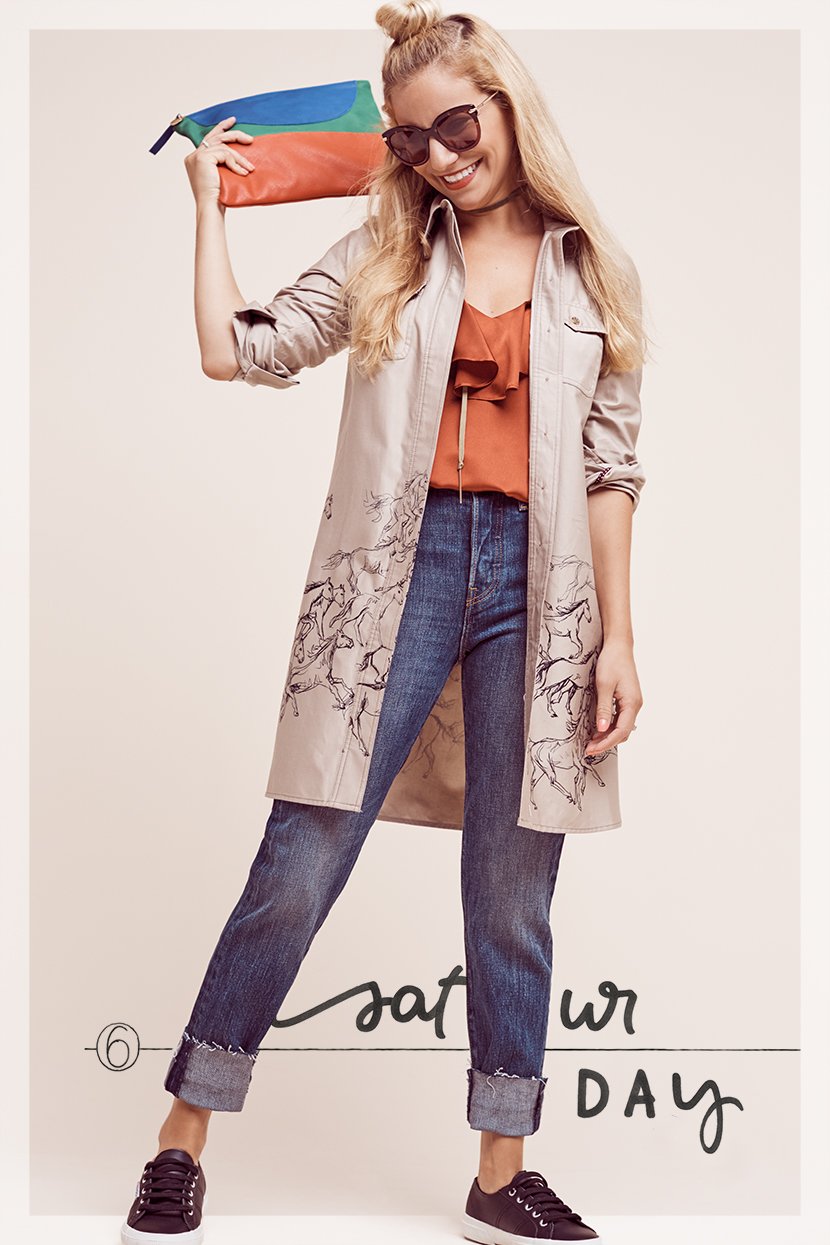 "My Saturdays are usually spent grabbing coffee while I'm out walking my dogs and running errands, so this casual look is a keeper. And I love the way they made this shirtdress into a trench—so cute!"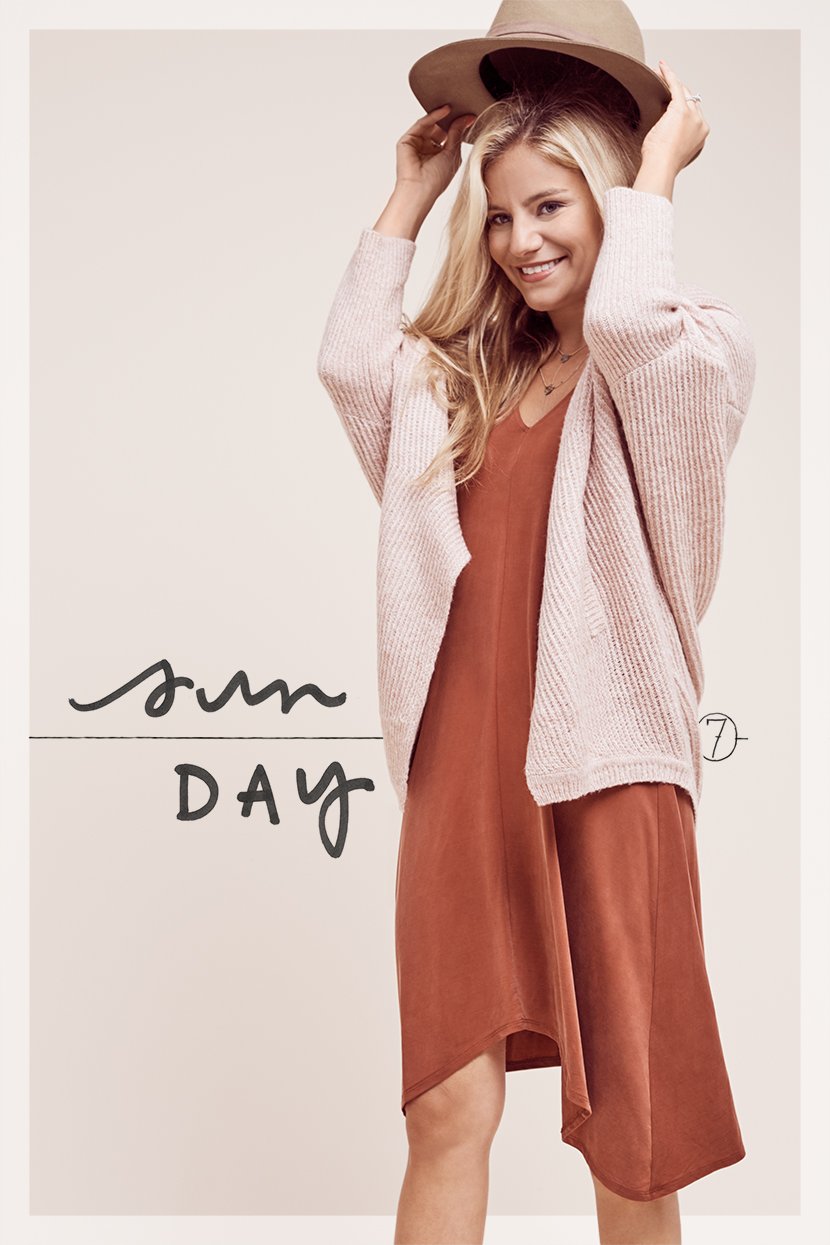 "The looser silhouette of this dress and the cozy cardigan make this a great layered look for brunch. And the hat is ideal for hiding my weekend tresses, in case any photos make their way on to Instagram!"
For more summer solutions, get in touch with our personal styling team today.
All style, #nofilter: follow our personal stylists on Instagram!