Personal Styling: National Best Friend Day
June 8, 2017
They brighten up Monday morning meetings, never turn down a coffee run and always know the right thing to say when the printer calls it quits. Who are these office heroes? Work besties, of course. Today, in honor of National Best Friend Day, we treated some of the dynamic duos at our Home Office to a new look. Here, Christina, our director of customer styling, takes us behind the scenes and explains the trends to befriend this summer.
"For Rachel and Alexis, we wanted to show how much you can do with tonal pairings. They're very different people, but they have such a fun spirit together! On Alexis, we opted for a flowing, modern silhouette with clean lines, while Rachel's look is warmer with plenty of texture. Right now, I'm loving a mix of whites and lights for a summer vibe, with metallic accessories to keep things fresh."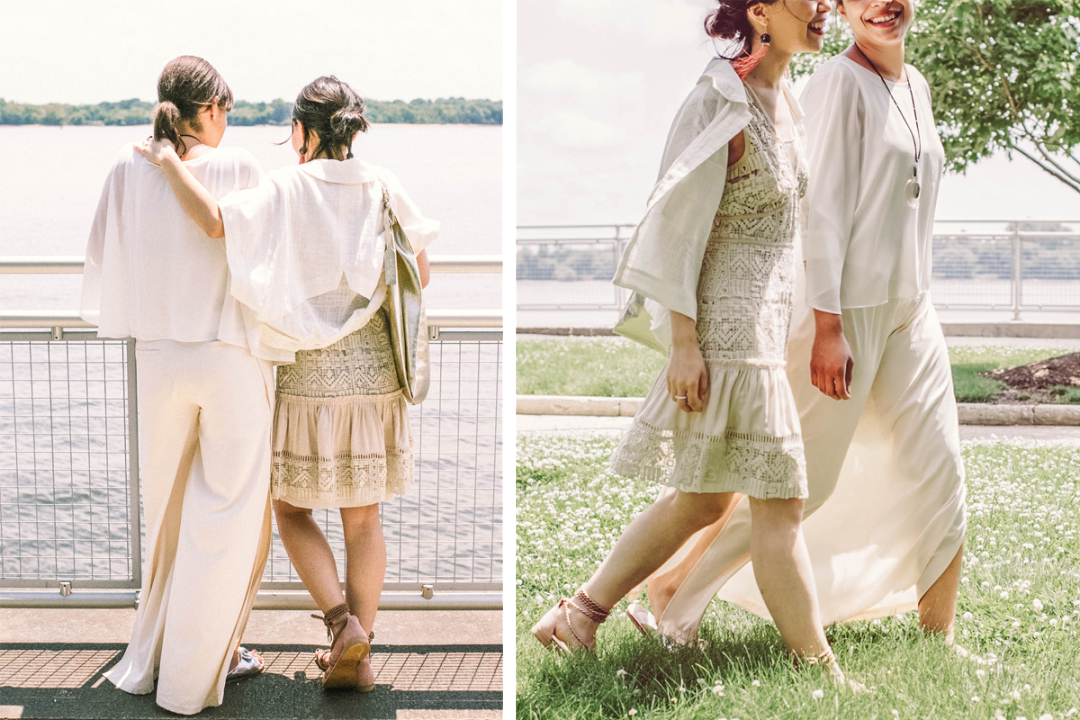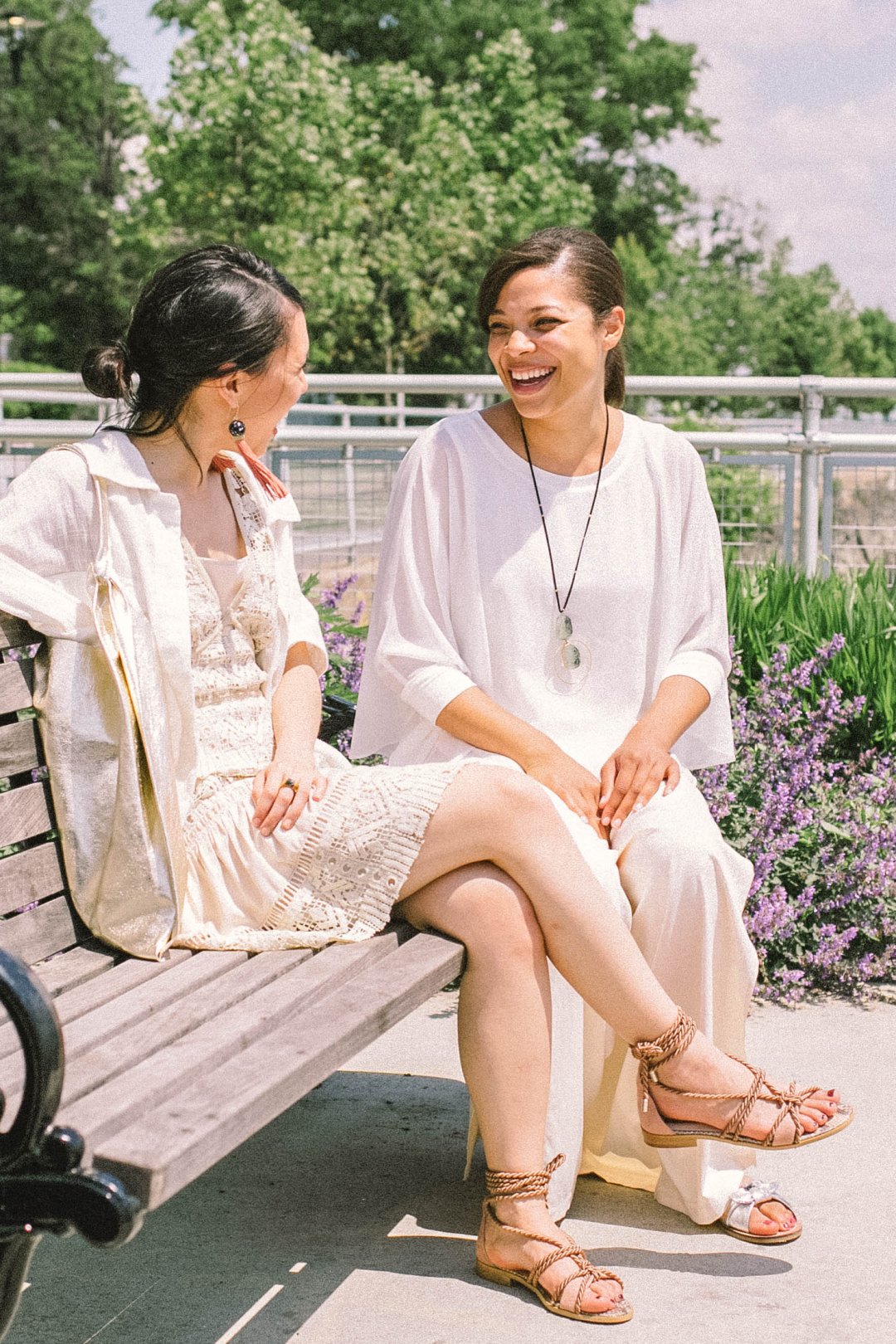 "It's hard not to notice Sarah and Courtney's cheery, laid-back energy. We outfitted them in versatile looks that could go from the office to any gathering: an on-trend petal-pink dress with a modern hemline and a shimmered statement skirt paired with a casual knit. Graphic accessories add a slight edge to balance things out."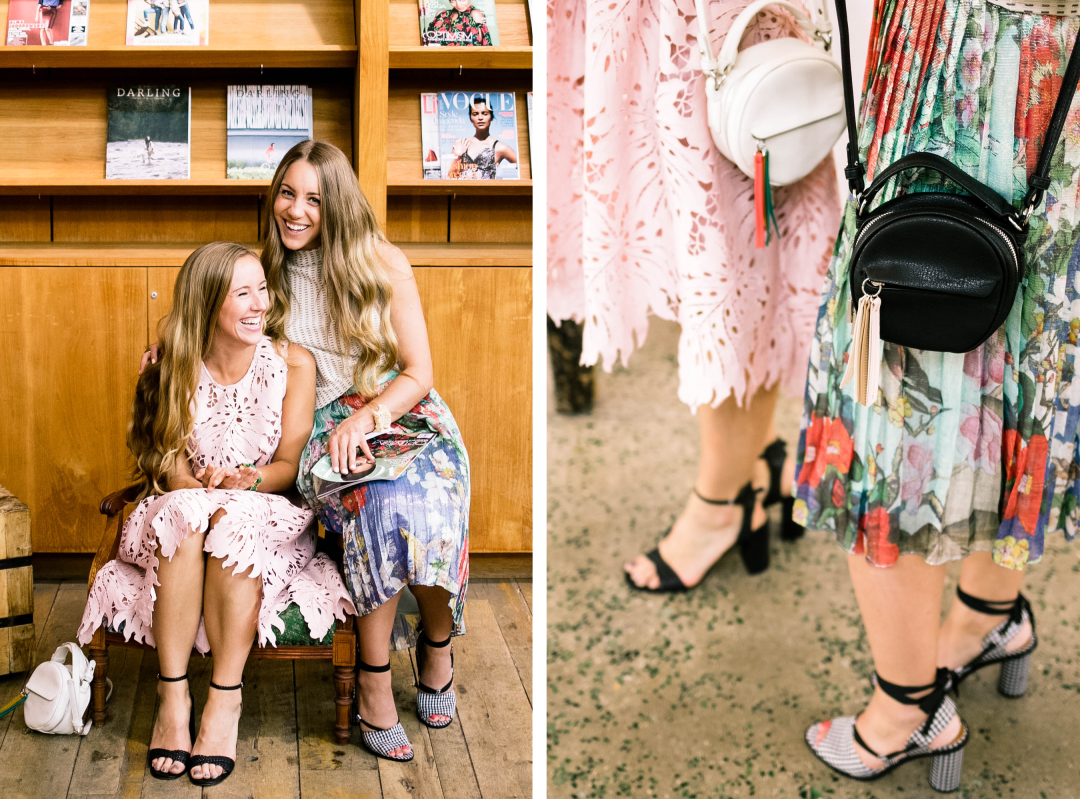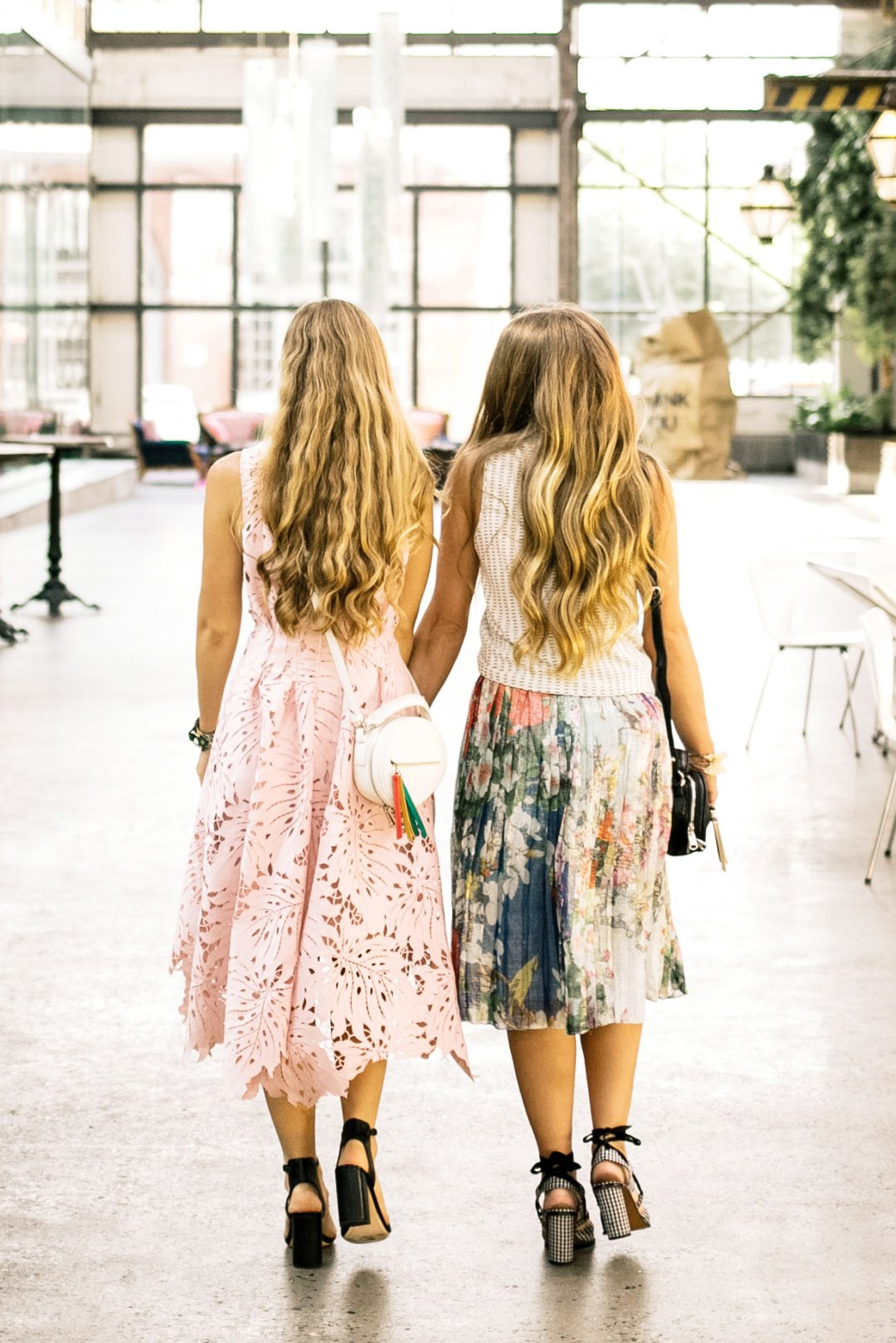 "We channeled classic Americana for Kelly and Carolyn with a more-the-merrier approach to stripes. You can't get any more versatile than a denim jumpsuit, while the shorts are playful yet polished. Rainbow tassels, fun shoes and retro slides finish the look—it's summer, after all!"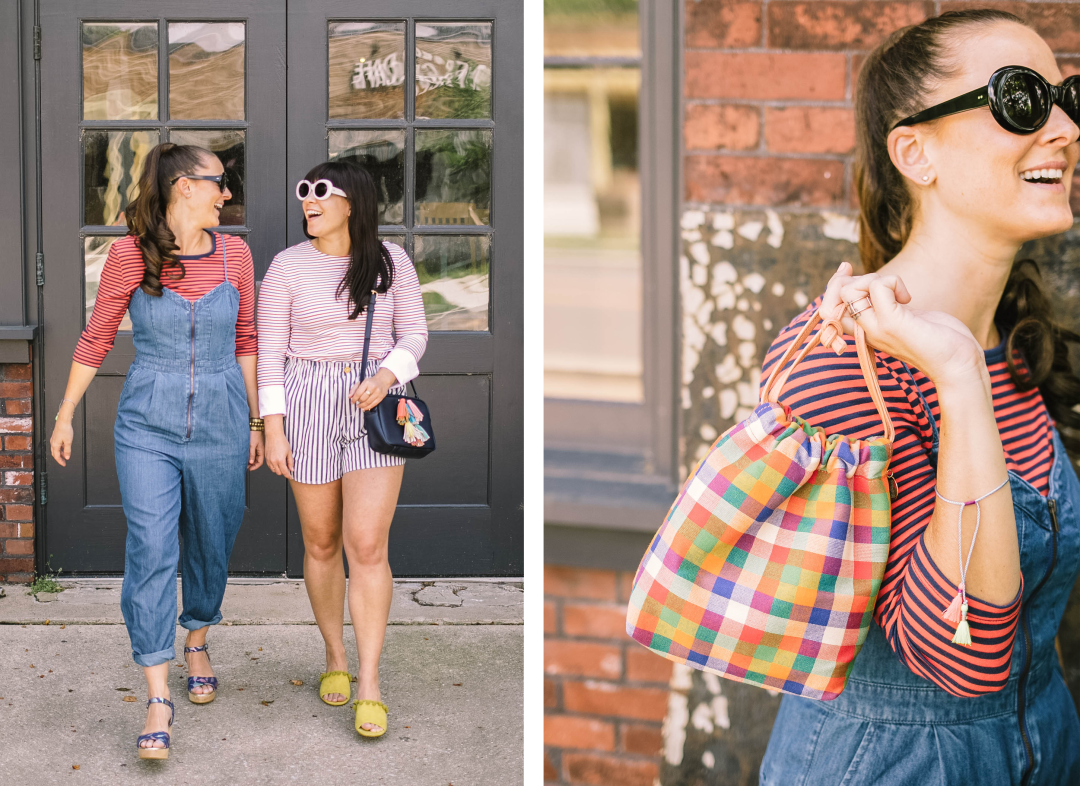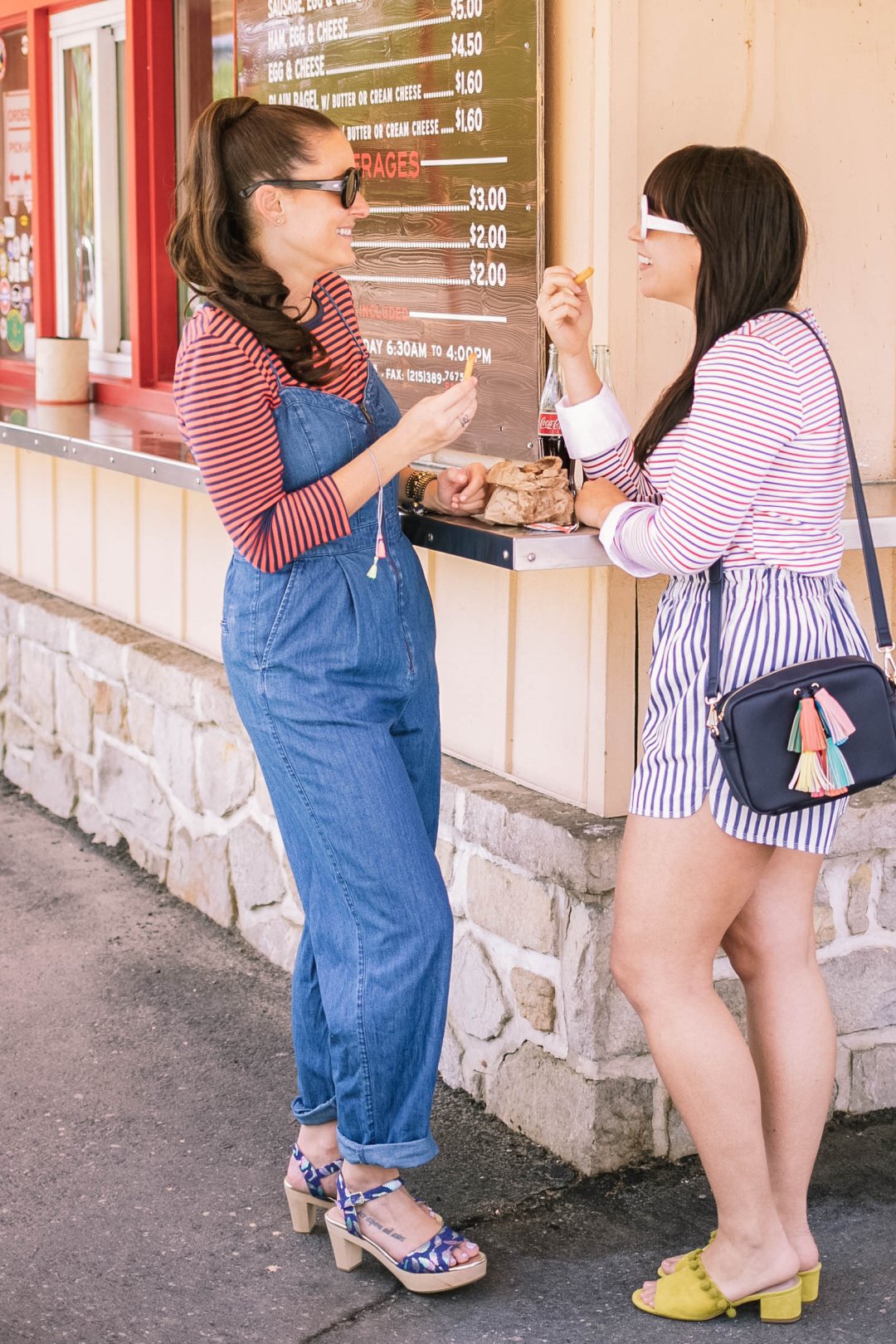 Need a summer style boost? Get in touch with our personal styling team today!
All style, #nofilter: follow our personal stylists on Instagram!