Design How-To: The Perfect Nursery
July 19, 2017
When it comes to designing a nursery for your family's newcomer — especially your first — there's much to consider. Paint or wallpaper? Bold colors or neutrals? Themed or organically organized?
It's exactly what our home stylist Anne White helps clients with on an everyday basis here, and what she herself considered when creating her own haven for her forthcoming arrival (due this October). But perhaps the biggest design detail she kept top of mind? That just like your little one, this room will evolve. "I wanted our space to feel relevant as our son gets older," she notes. "There are definitely newborn elements, but they can easily be swapped out down the road for more age appropriate décor choices."
Here, Anne shares her tips on how to decorate a nursery of your dreams, from choosing the right color scheme, to curating the perfect gallery wall.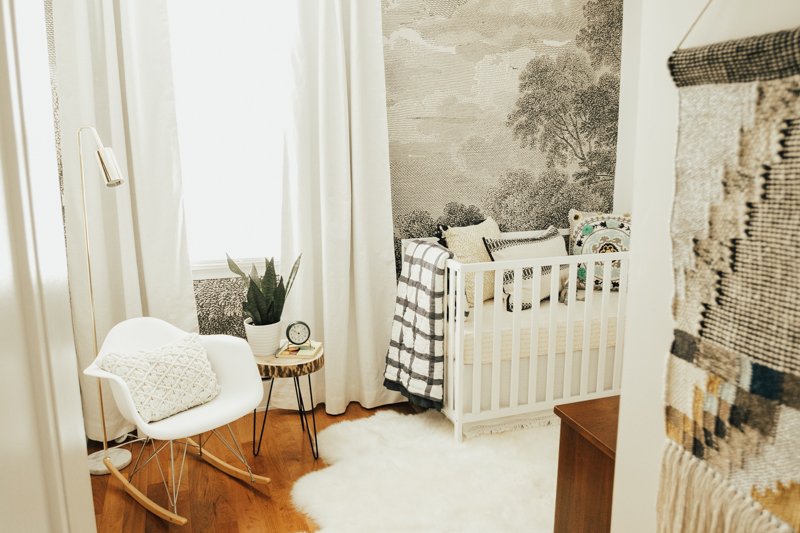 Size Up Your Space
"Space is tight in my cozy Philadelphia Row home, so I wanted to be very thoughtful in how I maximized the floor plan and approached the décor to welcome the baby. I focused on having intentionally styled moments within the room, while still leaving areas pared down to create visual pauses throughout."
Find a Focal Point
"I started with a wallpaper tree mural on a main wall to set the tone, make a statement, and create a focal point within the room. To expand the feeling of space, I hung a large mirror on the opposite wall."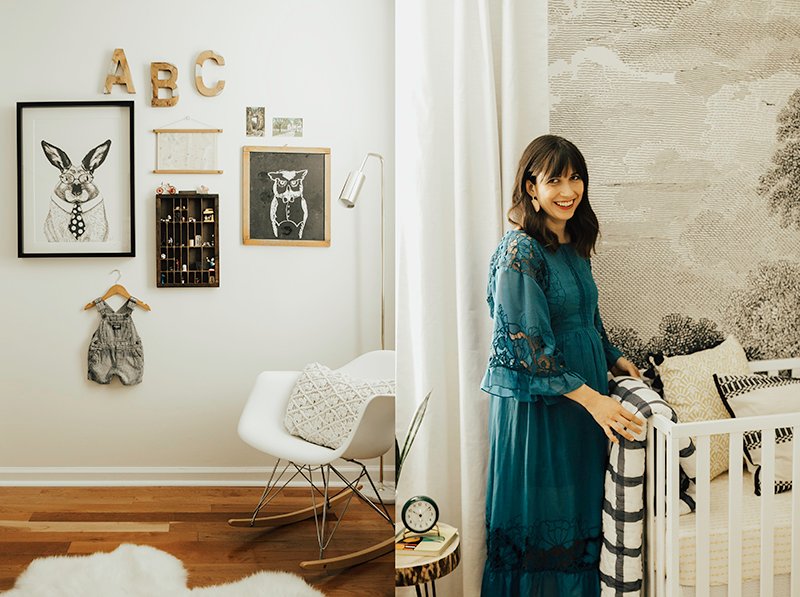 Make It Personal
"I curated a gallery wall to incorporate smaller details in a contained yet meaningful way. It was important to me that the space felt personal, with a childlike quality, yet also had a touch of sophistication. I balanced whimsical artwork with sentimental pieces that are reflective of the adventures my husband and I have been on together through the years. We started with a vintage map of Philadelphia, the city where we'll bring our first little one home. We then added a letterpress tray that we bought on our honeymoon in London and filled with trinkets and treasures from our travels. The vintage postcards are of my hometown and my grandparents' home. Nothing 'made the wall' unless it had a meaningful story behind it."
It's About You, Too
"We kept the rest of the room and furniture mostly white, then incorporated 'grown-up' textiles with splashes of color and a playful energy. It was important to me that the room felt like a nursery, but I wanted there to be an element of sophistication that flowed with the rest of our house and made me happy."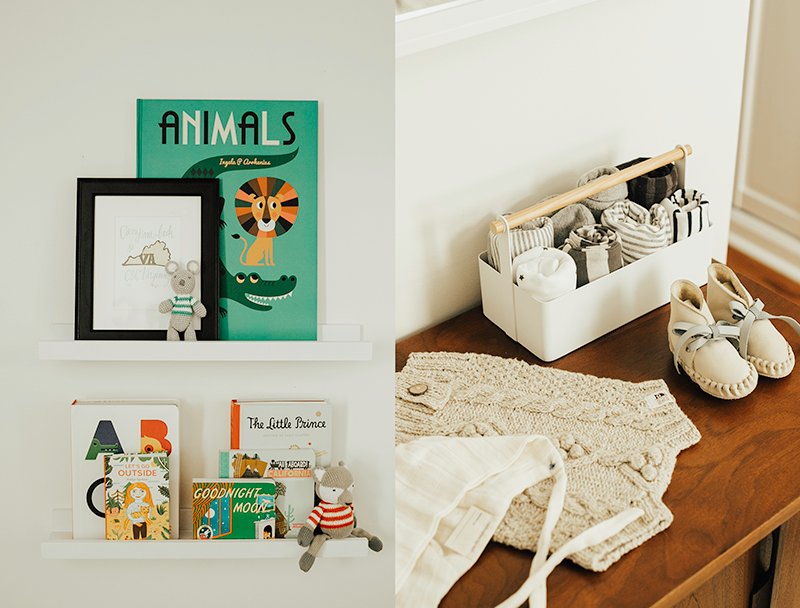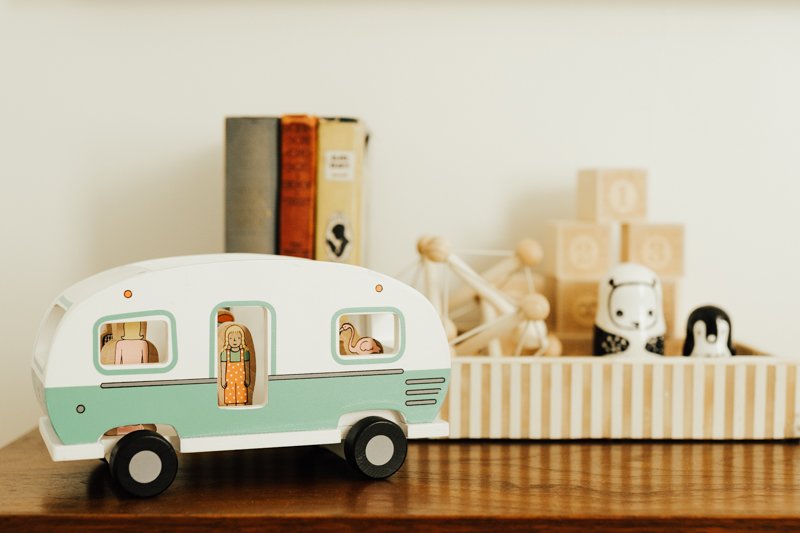 Be True to Self
"We're so excited to be having a little boy, but that didn't mean we were ready for all things blue! For a fresh spin on 'boy,' I wanted a less literal color scheme and chose to stick with neutral tones, natural textures, and graphic pops for accent décor around the room. Wooden details, children's books (both old and new), and a few artful toys were key to achieving a versatile — and stylish — look. I know we'll love spending time in it together."
Getting ready for baby? Shop Nursery.
SaveSave