A Bride's Guide to Beauty
January 31, 2017
If you're planning a wedding, you know: The checklists seem never-ending. Finding the venue, saying yes to that dress, rearranging seating for the umpteenth time and, oh yeah, crossing all your fingers and toes that when the main event finally arrives, everything—including you!—appears picture-perfect. Since there's more than enough to sort out already (our friends at BHLDN can help with the dress, btw), we went ahead and mapped out a timeline of beauty must-do's. Jump in wherever you are in the process, whether you just said "yes!" or you're month out, and you'll be well on your way to looking and feeling flawless on the big day.
Recently Engaged
First things first: it's time to treat your hands some serious TLC. After all, they're going to be attracting more oohs and ahhs than ever, thanks to that sparkly new accessory.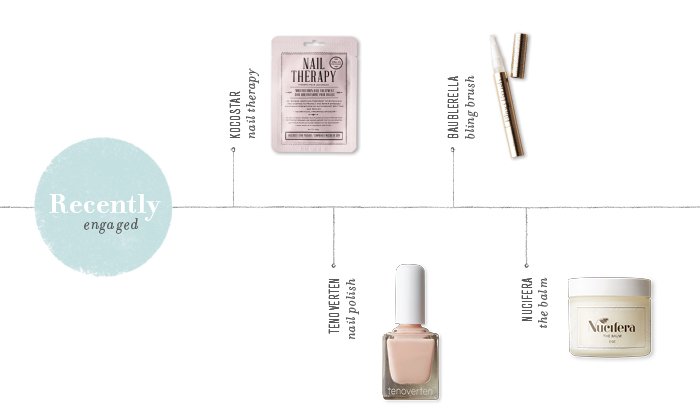 6 Months Before
In the midst of planning, it's more important than ever to boost your health and beauty from the ​inside​ out. If you're looking to switch up your fitness routine or add supplements to your diet, now is the time to start.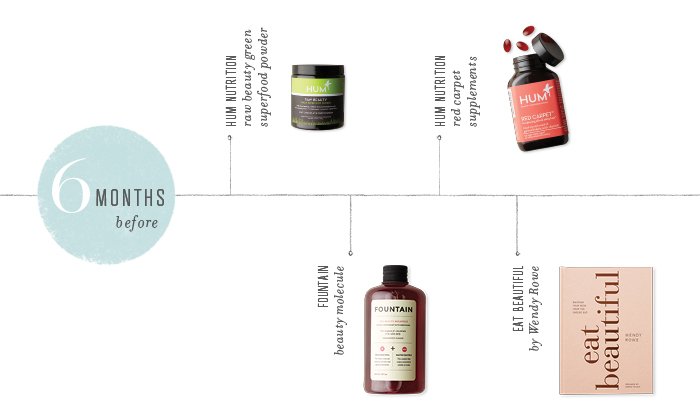 3 Months Before
With the countdown officially on, it's time to master your hair and skin routine, and get your tools ready. When was the last time you cleaned those makeup brushes anyway?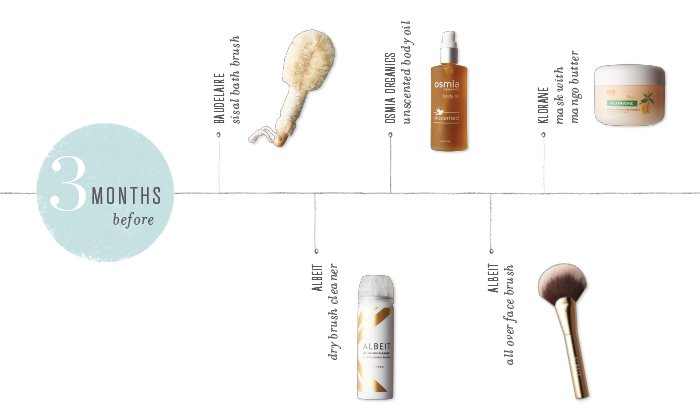 1 Month Before
Finalize your beauty for the big day, including makeup and fragrance. Pick your colors, select your scent, and commit to a look that makes you feel like a million bucks.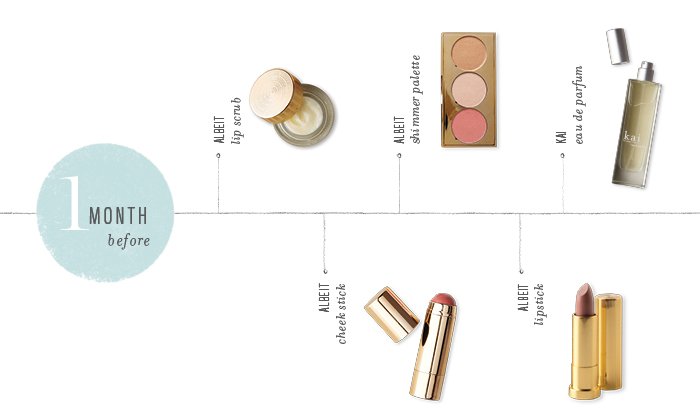 1 Week Before
Stuff happens, so prep an emergency kit with anything and everything you might need day-of. Think: breath mints, a pocket brush, baby powder, facial spray, deodorant, sewing supplies, etc.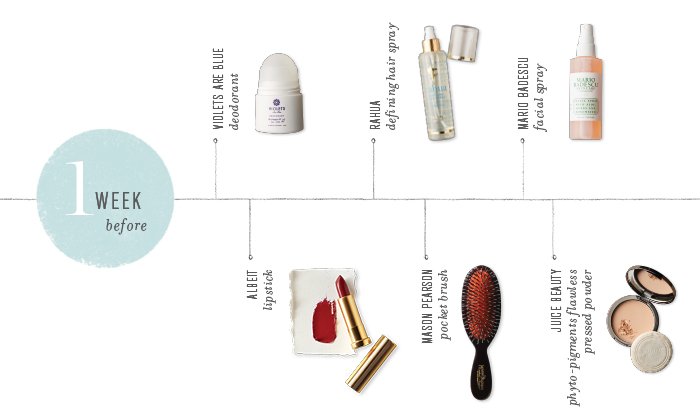 A Day or 2 Before
You made it! All that's left on your beauty list is staying hydrated, relaxing and getting enough zzzs. So grab a good book, run a nice hot bath and get excited for the big day!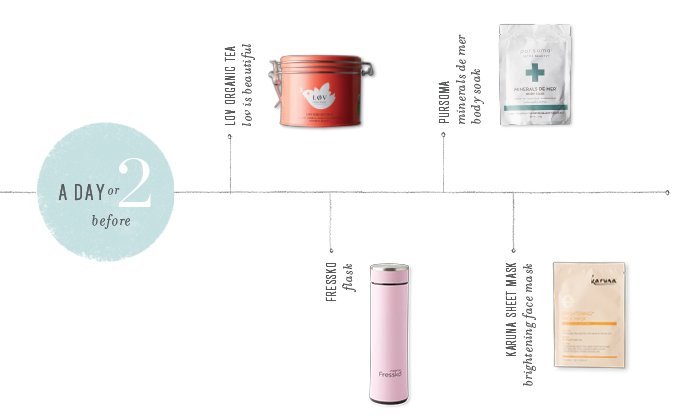 For more everyday and big-day essentials, delve into our curated beauty collection.