Going Custom with Becki Owens
October 2, 2017
This fall, we raised the bar on custom furniture creation by offering a dramatically expanded range of silhouettes, colors, and fabrics—that's 130 shapes, 152 colors, and 11 fabrics, to be exact. With so many swoon-worthy options to choose from, it can be hard for even a seasoned decorator to zero in on just what a room needs to achieve the perfect mood.
Lucky for us, interior designer Becki Owens is no stranger to reimagining rooms—in fact, it's in her blood. "I lived in five different homes growing up—all in the same neighborhood. My parents would buy a house, tear it all down and remodel it, then start all over again." She spent her childhood summers behind the counter of her father's paint store. Mixing colors just-so and delivering supplies to dream-homes-in-the-making were just part of the job, but helping customers find their ideal hue catalyzed her interest in interiors.
Here, find Becki's top tips to finding the perfect custom furniture for your home: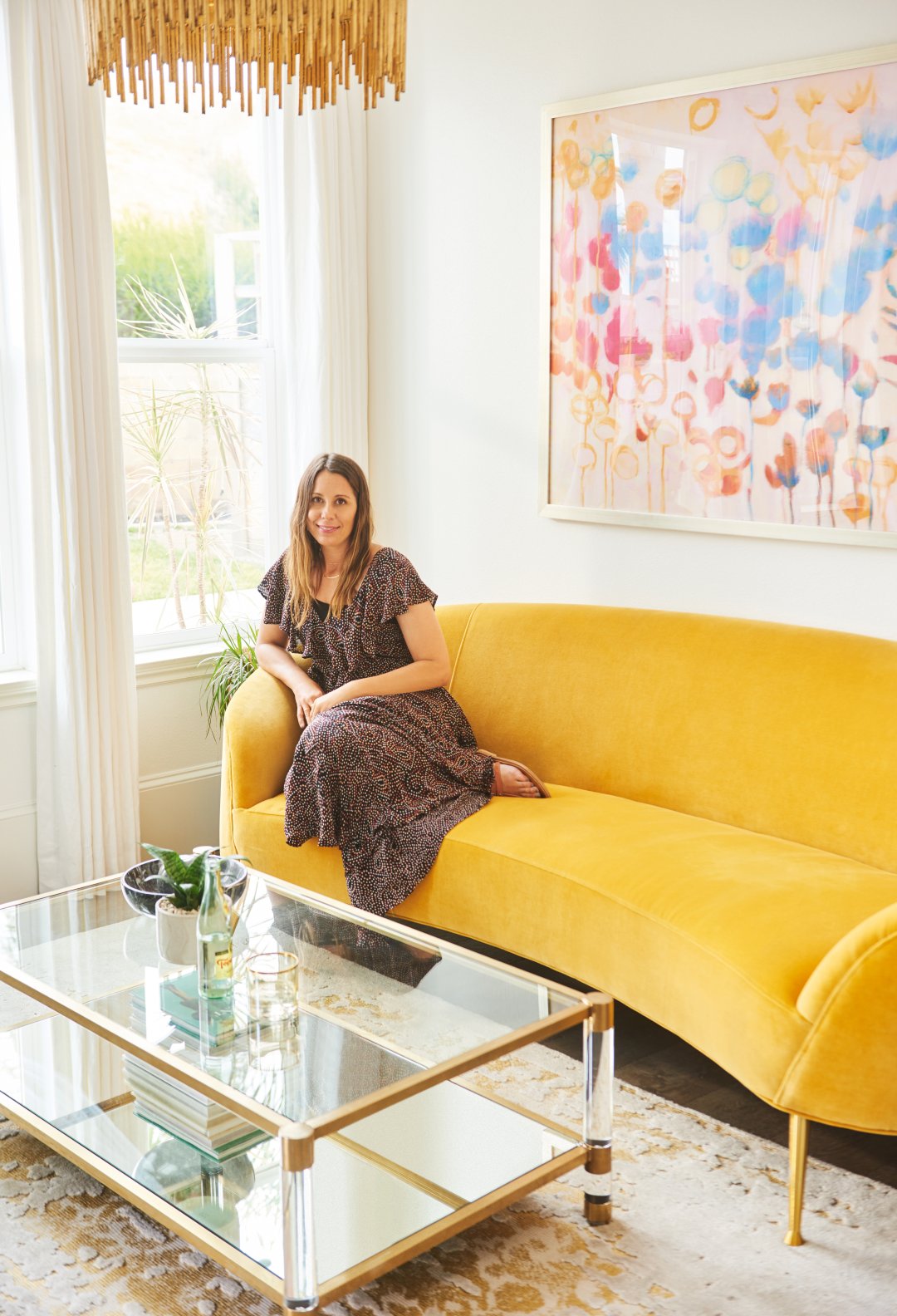 CHOOSE YOUR FUNCTION
Finding a piece that suits your space, location, and lifestyle can be a challenge. The solution? Go custom. "It's amazing to be able to create something from scratch that completely fits your vision," says Owens.
Before she begins searching for the perfect sofa or sectional, Owens first considers how the space will be used. Is it for family entertainment? Formal dining? Or does it need to be more peaceful and serene? "Once you determine the function of a room, you can figure out the kind of piece it calls for."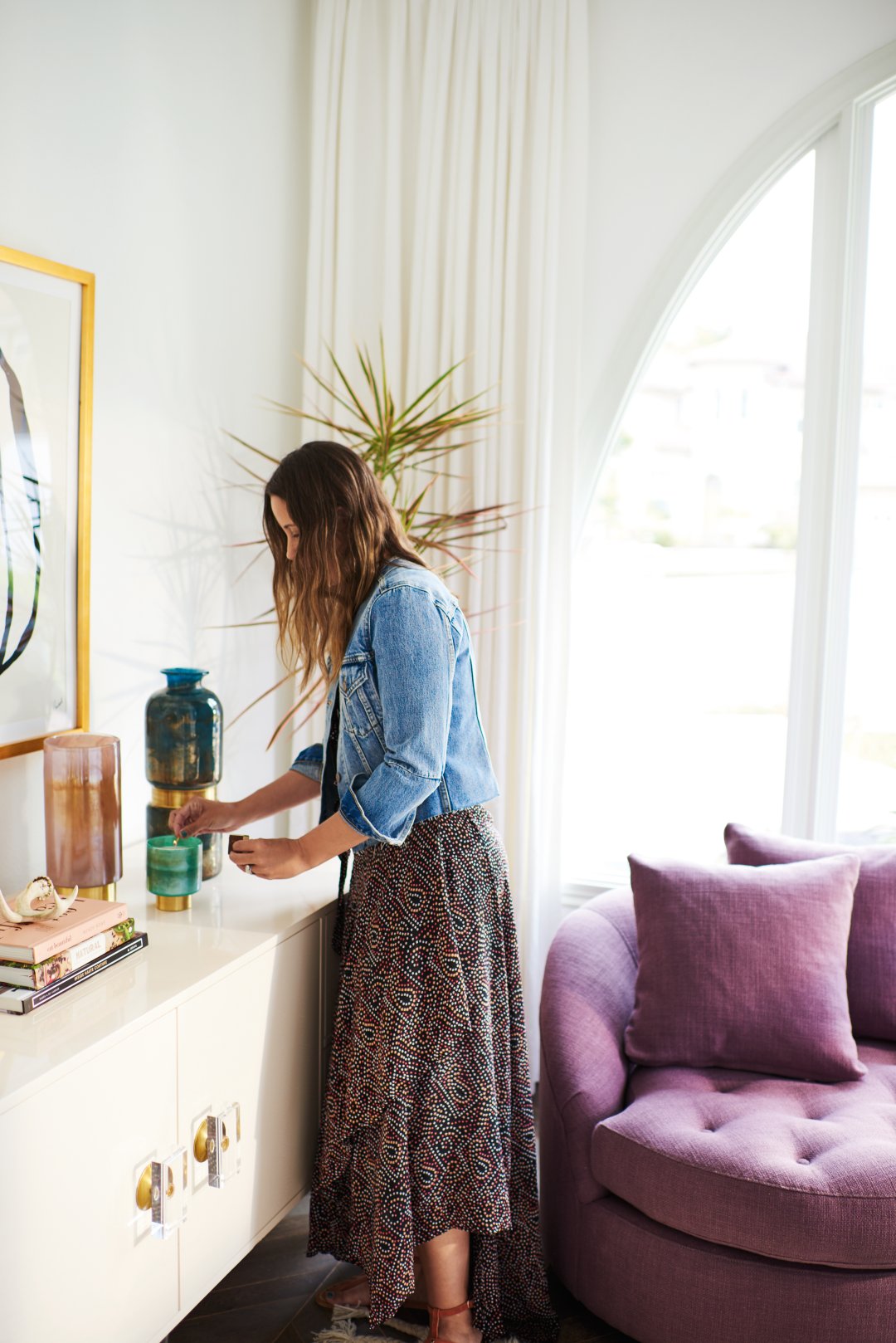 CHOOSE YOUR FABRIC
Ask yourself the same functional questions when considering upholstery. If your sofa will meet a few muddy sneakers, you may want to choose a durable, kid-friendly performance fabric or a better-with-age leather. If it's a more elevated tone you're looking to set, try a slub velvet for its rich texture and sophisticated sheen.
For a sun-lit nook in her home, Owens opted for the sumptuous Barwick Swivel Chair in Basketweave Linen. "I live in San Clemente, California. Here, people lean more towards linen because it feels a little more casual and beachy."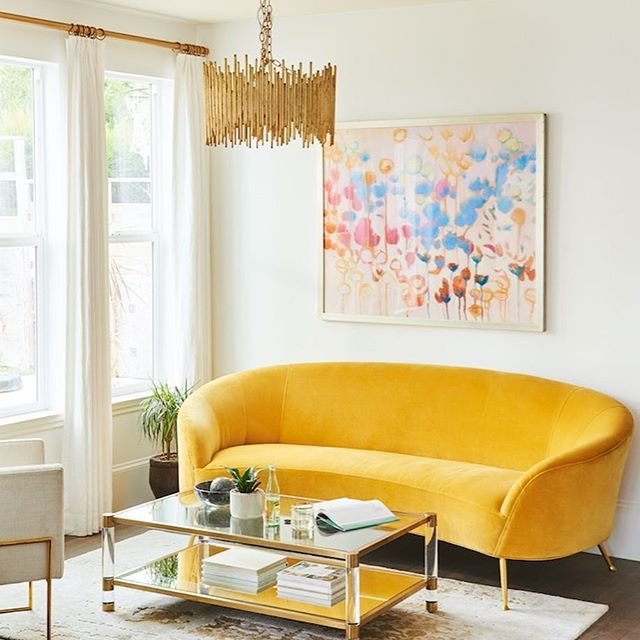 CHOOSE YOUR SHAPE
The silhouette of your furniture defines the flow of your room: It organizes where people walk, sit, and converse. It determines whether a room feels comfortable and engaging or more restful and precise. According to Owens, "Circular shapes connect to various points and feel more open, while straight lines create more defined boundaries."
Find a silhouette that complements the layout of your space. "If the room is super boxy, it's nice to do something with a little curve." Case-in-point: The Heatherly Sofa, our sinuous, serpentine-inspired seat, serves as a femme centerpiece in Owens's square living room. "The roundness of its curved back is really pretty, and it guides your eye through the room in a friendly, welcoming way."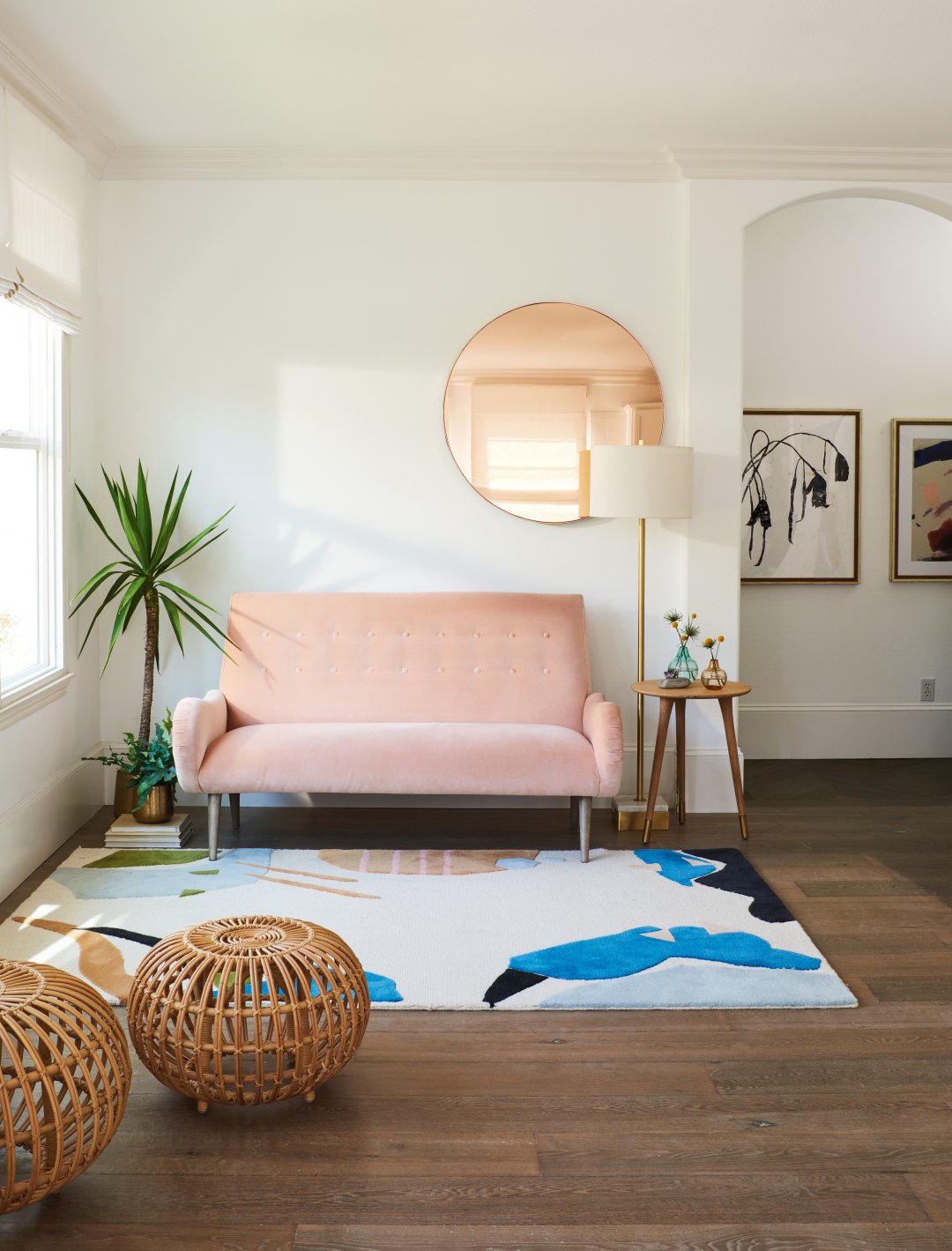 CHOOSE YOUR COLOR
Given her roots, Owens is something of a color connoisseur. To her, colors are personal, intimate expressions of life. If you're inspired by the seafoam walls of your childhood bedroom or the peachy pink of your senior prom gown, find a shade that celebrates these nostalgias. In Owens's home, the Losange Settee in Rosewater Velvet recalls the beauty of her garden's pink blooms.
Consider whether your favorite shade is something you will love forever. If so, go bold, and put the color onto a larger piece like a sofa. If you're unsure, think smaller and try it on an accent piece like an armchair or an ottoman.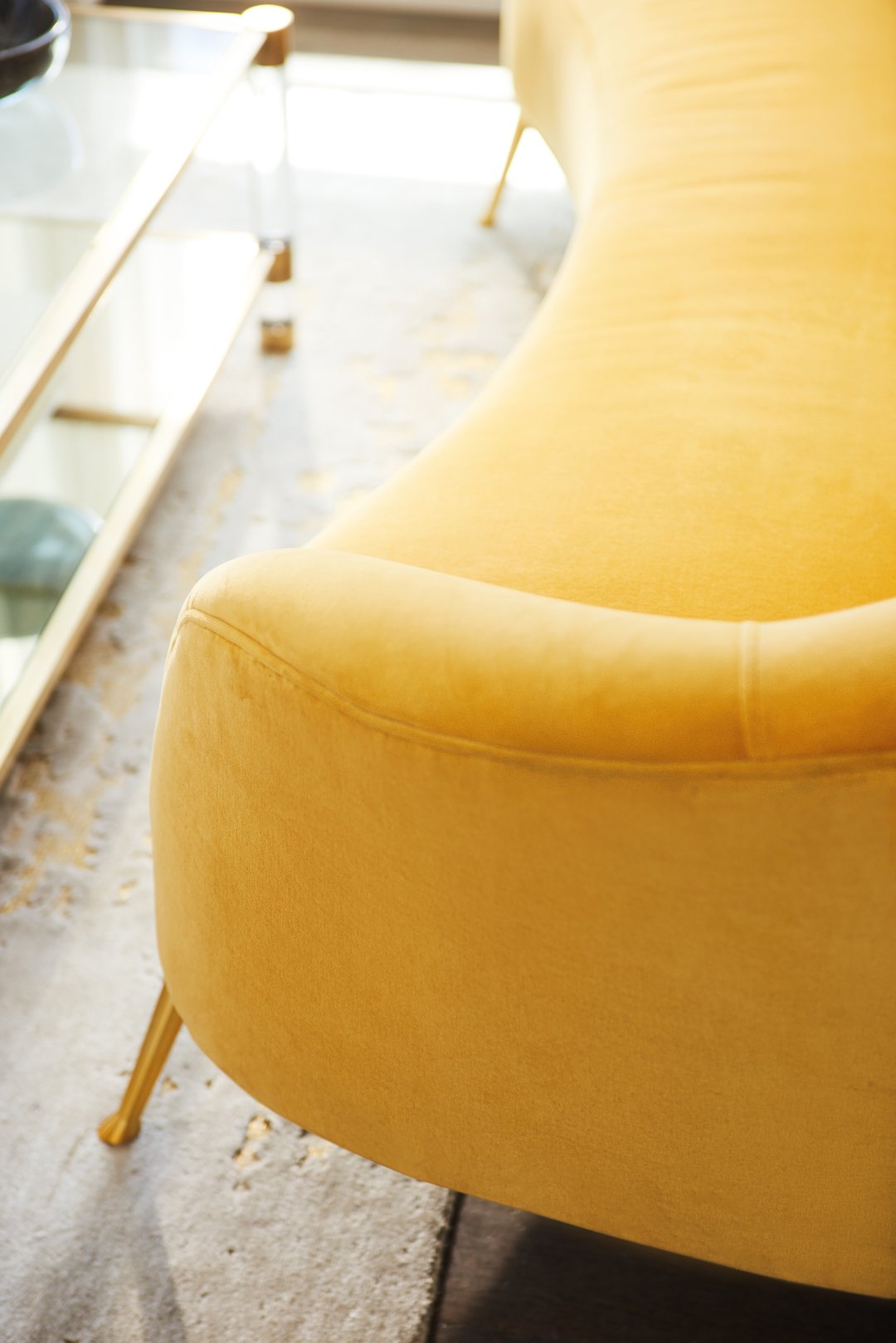 CHOOSE WHAT YOU LOVE
Feeling stuck? Owens says to trust your gut. "Going custom means embracing what you love and making something that's uniquely you."
It's exciting to build a piece of furniture that's entirely your own. But if the options seem infinite and a bit overwhelming – that's okay! Just remember that every design rule was made to be broken except for one: use what you love.
Ready to create your perfect piece? Shop custom furniture here.